Phone Numbers
Submit Link
|
Latest Links
|
Top Hits
|
A Directory
»
Reference
»
Phone Numbers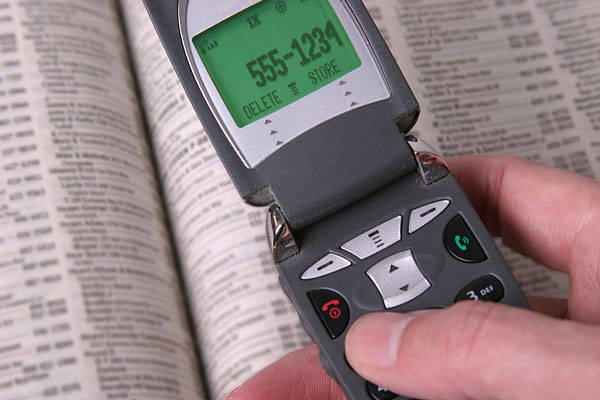 Phone Spell
- http://www.phonespell.org/
User enters a phone number and finds out what the number spells. This is a helpful way to remember a number. - [Read more]
Superpages
- http://www.superpages.com/
Superpages provides information about businesses and retailers in local areas. Along with telephone number and address, Superpages also provides driving directions and hours of operation. Users can add or edit a business and can put the Superpages icon on their toolbars. Users can also add weather reports, lottery results, and wifi hotspots to their searches. - [Read more]
AnyWho online directory.
- http://www.anywho.com/
A site provided by AT&T, there are three types of directories: yellow pages, white pages, and reverse lookup. - [Read more]
DexKnows
- http://www.dexknows.com
DexKnows is a product of R.H. Donnelley, one of the nation's largest yellow pages and online local search providers. DexKnows is one of the 700 directories they publish. Users can search businesses in the local yellow pages and for people in the white pages. There is also a mapping component that provides directions, the capability to search by landmarks, and a save feature. - [Read more]
InfoSpace: Names. Numbers. Now.
- http://www.infospace.com/
Founded in 1996, and located in Bellevue, Washington, InfoSpace provides two services: Online Search and Delivery, and Mobile. Both deliver information and entertainment to consumers. Users can access white pages, yellow pages, web search, maps & directions, browse categories, reverse phone, near an address, email search, worldwide directories, and more. - [Read more]
SwitchBoard
- http://www.switchboard.com/
Launched in 1996, SwitchBoard is a leading provider of local online advertising solutions and internet-based yellow pages, interconnecting consumers, merchants, and national advertisers. Users can search for businesses, people, maps and directions, by phone number, zip code or area code. There are other more advanced search strategies on the website as well. - [Read more]
WhoWhere
- http://www.whowhere.com/
WhoWhere is a Lycos sponsored site. It is a telephone directory for web, people, shopping, images & videos, and classifieds. Users can also search reverse telephone numbers. Additional searches include mapping, distances, and categories. - [Read more]
Yellow Pages Local Directory
- http://www.yellowpages.com/
Yellowpages.com is a wholly owned subsidiary of AT&T. It contains local and national listings of business, organizations, services, and locations. Users can search locally, but if they do not know where the party or business is located, they can do a national search. Yellowpages also offers driving directions. It is a way to give advertisers exposure to more than 100 million monthly searches. - [Read more]
Addresses
- http://www.addresses.com/
Addresses provides white pages, yellow pages, background checks, reverse phone numbers, city guides, zip codes and area codes. There is also a cell phone lookup and business search by category. - [Read more]
Yellow Book
- http://www.yellowbook.com/
Yellow book was founded in 1930 and today produces approximately 1000 directories. Users to the website can search for numbers by name or business. The directory also contains a reverse look up service. Businesses can find out how to advertise on Yellow Book. There is also a link with information about how to recycle phone books. - [Read more]