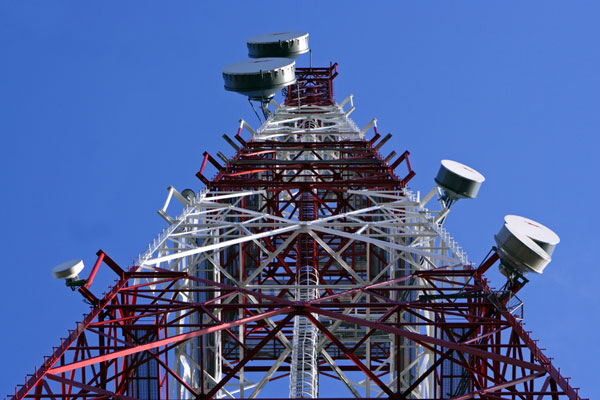 Telecommunications Tower
Links
Alcatel-Lucent
- http://www.alcatel-lucent.com/
Alcatel-Lucent, a merger of a French and an American company, is a producer of telecom solutions for businesses, governments, and service providers. It manufacturers both hardware and software and provides telecommunications services. The website describes the company, the products, and the services provided and how to obtain them.
Answering Services
- https://answering-services.regionaldirectory.us/
This answering service directory includes telephone answering services and voicemail solutions providers in every state of the United States, as well as Washington, DC. Each answering service organization listing includes a website link and contact information.
AT&T
- http://www.att.com/
This is the website for AT&T, which offers a wide range of telecom products for residences and businesses. The company also provides the AT&T Yellow Pages for finding addresses and phone numbers of businesses. Users can manage their own accounts online through this site.
BellSouth
- http://www.bellsouth.com/
Recently acquired by AT&T, BellSouth provides residential business, internet, wireless, and digital TV services. The website describes all of its services and provides places to sign up for them. Once connected to BellSouth, users can pay their bills online.
Nokia
- http://www.nokia.com/
Nokia, a Finnish company, is largely a producer of mobile phones. Nokia is also involved in other telecommunications projects such as wireless LANs and broadband access tools.
PhoneSpell
- http://www.phonespell.com/
PhoneSpell was created in 1995 to create a mnemonic device for remembering and having fun with a phone number. It is useful, fun, free, and easy to use. The user enters his/her phone number and the software generates a list of the words that this number spells.
T-Mobile Cell Phone Carrier
- http://www.t-mobile.com/
With headquarters in Bellevue, Washington, T-Mobile provides wireless voice, messaging, and data services capable of reaching over 268 million Americans. On the website, users can find out about phone styles, service plans, order phones and other accessories, and locate T-Mobile stores near them. The site also has a map that helps users locate the coverage they can get from T-Mobile.
Verizon
- http://www.verizon.com/
Verizon, located in New York City, was formed in 2000 by the merger of Bell Atlantic and GTE. The company delivers broadband, and other wireline and communication services to residences and businesses of all sizes. On the website, users can find the locations of Verizon stores and/or their retail affiliates, plus information about products and services.
Wireless from AT&T
- http://www.wireless.att.com/
Wireless from AT&T, formerly Cingular Wireless, is the largest wireless company in the United States, with more than 63 million subscribers. On the website, users can find out about phones for personal and business use, find a store, shop for phones and accessories, and find out about packages and deals.
This is the Telecom Services subcategory of the Business category. Our editors have reviewed these web pages and placed them on this Telecom Services page.