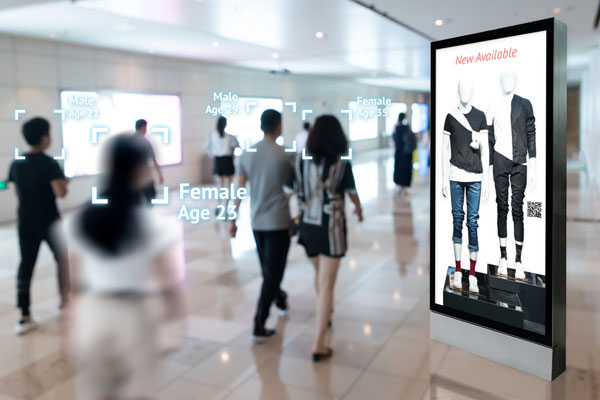 Facial Recognition And Digital Advertising Concepts
Links
3Com
- http://www.3com.com/
3Com is a producer of software to protect internet safety. The website provides the user with information about all the products, case studies, support, and information about downloading and where to purchase.
CIO.com - Business Technology Leadership
- http://www.cio.com/
CIO began in 1987 with CIO magazine and has now grown to a portfolio of properties designed to provide technology and business leaders with insight and analysis on information technology trends and an understanding of ITs role in achieving business goals. On the website are advice and opinions, research and analysis, news, how-tos, and a solutions center, plus much more.
CNET
- http://news.com.com/
CNET provides Technology product reviews, price comparisons, and other information about technology tools. On CNET users can watch videos that demystify technology, listen to podcasts, download games, software, and music, post opinions about technology, and more.
Data Processing Services
- https://data-processing-services.regionaldirectory.us/
Computerized data processing is a series of operations that analyze, convert, or summarize raw data into useful information. This data processing service directory lists data processing service providers that are located throughout the USA. Each data processing company listing includes a website link and contact information.
Information Technology Directory
- https://information-technology.regionaldirectory.us/
This information technology directory lists information technology solution providers throughout the United States of America, organized by State and County. Each information technology organization listing includes a website link and contact information.
Information Technology Industry Council
- http://www.itic.org/
The ITIC is the premier group of the nation's high-tech companies and the tech industry's leading lobby in Washington and around the world. It began in 1916 as an association of office equipment manufacturers. Its mission today is the same as in 1916: to promote the global competitiveness of its member companies. The website contains a list of members, issues, news, and more.
Juniper Networks
- http://www.juniper.net/
Juniper, founded in 1996 and located in California, is a major IT company. They produce networking platforms and security products. All the products are designed to enhance user productivity. The company partners with some major computer companies such as Ericsson, Lucent, and Siemens to produce routers and links between systems. Information about their products and services on the website.
Linksys
- http://www.linksys.com/
California-based Linksys is a division of Cisco Systems that produces VoIP, Wireless, and Ethernet networking solutions for home, SOHO, and small business users. The website provides users with detailed descriptions of the products and lists distributors for them. There is also a Learning Center for users to find out more about computer networking systems in general and how they work.
Netopia
- http://www.netopia.com/
Netopia was recently acquired by Motorola. It offers broadband equipment, software and services, and support for service providers, businesses, and consumers. The website describes its products and services, its partners and resellers program, new about products, and purchasing information.
O'Reilly Media
- http://www.oreilly.com/
The O'Reilly Media Company seeks to report on the leading edge of technology developments. The company publishes books with a distinctive animal woodcut on the cover. O'Reilly also organizes conferences on computer technology issues. The website is searchable by topic and also has articles on the homepage about new innovations.
TechTarget
- http://www.techtarget.com/
TechTarget publishes integrated media that enable IT marketers to research targeted communities of IT professionals and executives in all phases of the technology decision-making and purchase process. On the website, users can find out about the company itself, the markets it targets, events, client services, blogs, webcasts, e-newsletters, and more.
TechWeb, the Business Technology Network
- https://tech.informa.com/
This is an IT professional online resource for news coverage of the IT industry. Users are often technology-savvy professionals who are involved in making decisions about purchases for their companies. On the website, users can find news or search by software, security, e-business and management, blogs, networking, hardware, jobs, events, white papers, newsletters, and more.
Unisys
- http://www.unisys.com/
Unisys began with the Remington typewriter in 1873. Today it is a major provider of expertise in consulting, systems integration, outsourcing, infrastructure, and server technology. Their clients include governments, medical systems, land transport in NZ, and more. Their products include enterprise servers, mainframe servers, and other products.
Windows IT Pro
- http://www.windowsitpro.com/
The Windows IT Pro magazine network is the leading independent, impartial source of practical, technical information to help IT professionals better understand and manage the Windows and SQL server enterprise. Some of their publications are: Windows IT Pro Magazine, SQL Server Magazine, Exchange & Outlook Pro VIP, and others, described on the website. Their first magazine was Windows NT Magazine.
This is the Information Technology subcategory of the Industry category. Our editors have reviewed these web pages and placed them on this Information Technology page.