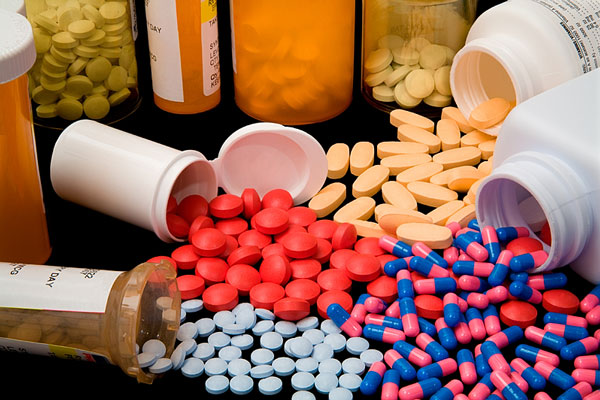 Pharmaceuticals
Links
AMGEN
- http://www.amgen.com/
Amgen, founded in 1980 and located in Thousand Oaks, California, is a major producer of innovative human therapeutics. On the website, users can find out information about the company, its products, and about clinical trials of new drugs. There is also a list of medical disorders and various Amgen products that have been used to treat them.
Merck & Co.
- http://www.merck.com/
Merck, first established in 1891, is a global research-driven pharmaceutical company. On this site, users can find out about Merck products, news, latest research, and information about the Merck Manuals, which is available free online. There is also information about drug recalls, podcasts, and a section of working for Merck.
Pfizer
- http://www.pfizer.com/
Pfizer was founded in 1849 and is located in New York City with R&D sites in the U.S. and England. They produce medicines across 11 therapeutic areas, plus a line of medications for animals and pets. On the website, users can find out about their products, information about R&D and new medications in the pipeline, clinical trials, and more.
Pharmaceutical Labs
- https://pharmaceutical-labs.regionaldirectory.us/
The pharmaceutical industry develops, produces, and markets pharmaceuticals or drugs that are licensed for use as medications. This pharmaceutical lab directory lists pharmaceutical labs that are located throughout the USA. Each pharmaceutical laboratory listing includes a website link and contact information.
Pharmaceutical Products
- https://mfg.regionaldirectory.us/pharmaceutical-products/
Directory of pharmaceutical product manufacturers and distributors throughout the USA. Each pharmaceuticals manufacturer listing includes its company name, city, state, and zip code, as well as its county, its phone number, and its website link.
Roche
- http://www.roche.com/
Roche was founded in 1896 in Basel, Switzerland. Its core businesses are pharmaceuticals and diagnostics. On the website, users can find out about the company, learn about specific diseases and conditions via a health kiosk, learn about Roche products, check on clinical trials, and much more.
This is the Pharmaceutical subcategory of the Industry category. Our editors have reviewed these web pages and placed them on this Pharmaceutical page.