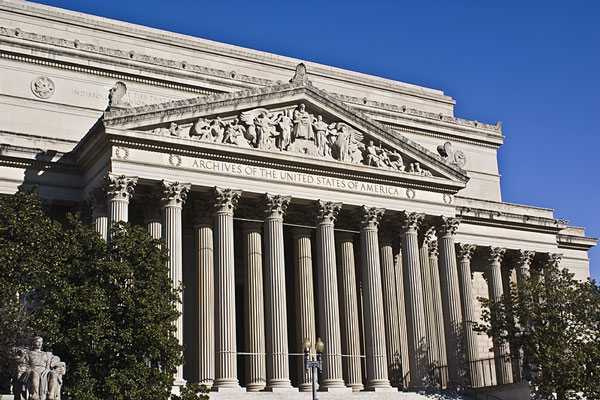 United States National Archives Building
Links
Cornell University Library, arXiv.org
- http://arxiv.org/
Produced at Cornell University, this is a listing of open access e-prints in the subjects of Physics, Mathematics, Computer Science, Quantitative Biology, and Statistics. It is searchable by subject.
Internet Archive
- http://www.archive.org/
A digital library of internet sites and other cultural artifacts in digital form. Free access. It contains over 76,000 moving images, 41,223 live concerts, 158,906 audio recordings, and 227,502 texts. The Internet Archive also has Forums through which users can submit questions.
Library of Congress American Memory
- http://memory.loc.gov/
Primary source and archival materials relating to American culture and history. Browse writings and speeches, sound recordings, photographs and video images as well as prints, maps, and sheet music that document the American experience.
National Archives
- http://www.archives.gov/
Holds the archival records of the United States federal government. Access census data, works of art, manuscripts, and many other legal and historic documents.
This is the Archives subcategory of the Reference category. Our editors have reviewed these web pages and placed them on this Archives page.