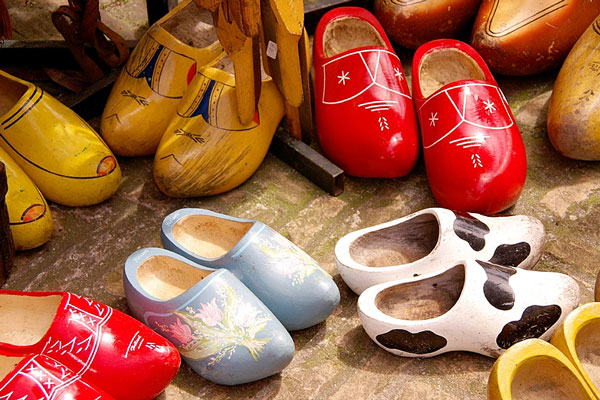 Collectible Wooden Shoes
Links
American Political Items Collectors (APIC)
- http://www.apic.us/
The APIC is a non-profit membership organization, dedicated to promoting the collection, preservation and study of materials relating to political campaigns and the U.S. presidency. Founded in 1945, the APIC serves a growing hobby. Its membership includes collectors and enthusiasts from all walks of life and every occupation.
(Memorabilia)
Antiquarian Booksellers' Association of America
- http://www.abaa.org/
The ABAA strives to promote ethical standards and professionalism in the antiquarian book trade, to encourage the collecting and preservation of rare and antiquarian books and related materials, to support educational programs and research into the study of rare books, and to facilitate collegial relations between booksellers, librarians, scholars, and collectors.
(Rare Books)
Antique Dealers' Association of America (ADA)
- http://www.adadealers.com/
ADA was established in 1984 as a non-profit trade association that strives to make more professional the business of buying and selling antiques. Membership is composed of professional antiques dealers.
(Antiques)
Austin Rare Coins and Bullion
- http://www.austincoins.com/
Since 1989, Austin Rare Coins has specialized in gold, silver, and rare coins, with a focus on private wealth protection.
(Rare Coins)
Avena Rare Coin
- https://avenararecoin.com/
Avena Rare Coin (ARC) is a well-known numismatic firm with an experienced staff. In addition to being involved in online dealer trading sites, ARC staff are members of professional societies such as the ANA and PNG.
(Rare Coins)
Cherrystone Auctions
- http://www.cherrystoneauctions.com/
Established in 1967 as a retail store, Cherrystone has amassed extensive philatelic knowledge and experience. Still located in the heart of New York City, Cherrystone has cultivated serious collectors the world over. Their frequent public auctions feature a wide selection of philatelic material, including rare stamps.
(Rare Stamps)
Collectibles Dealers
- https://collectibles-dealers.regionaldirectory.us/
Collectibles are simply items that are valued and sought by collectors. This collectibles dealer directory includes collectibles dealers that are located throughout the United States. Each collectible dealer listing features a website link and contact information.
David Lawrence
- http://www.davidlawrence.com/
David Lawrence Rare Coins has been serving the numismatic community since 1979. The company specializes in buying, selling, auctioning, and consigning certified U.S. and world coins and currency.
(Rare Coins)
Mystic Stamp Company
- http://www.mysticstamp.com/
Founded in 1923, Mystic Stamp Company is a rare stamp dealer that is well-known for its philatelic expertise.
(Rare Stamps)
National Antique and Art Dealers Association of America
- http://www.naadaa.org/
NAADAA is a non-profit trade organization of USA antique dealers and art dealers. Their members are mutually pledged to safeguard the interests of those who buy, sell, or collect antiques and works of art. Through years of study and experience, their members have acquired specialized knowledge that has made them authorities in their various fields.
(Antiques)
Sports Memorabilia
- http://www.sportsmemorabilia.com/
SportsMemorabilia.com was created to be an online source for sports memorabilia. Collectively, their team possesses in-depth industry, operational, and marketing expertise, as well as a passion for sports.
(Memorabilia)
Strand Book Store
- http://www.strandbooks.com/
In 1927, Ben Bass opened the Strand Book Store on 4th Avenue, home of New York's legendary Book Row. Named after the famous publishing street in London, the Strand was one of 48 bookstores on Book Row, which ran from Union Square to Astor Place. Today, the Strand is the sole surviving book store on Book Row.
(Rare Books)
The Ephemera Society of America
- http://www.ephemerasociety.org/
Ephemera includes a broad range of everyday documents that are intended for one-time or short-term use. The Ephemera Society of America, Inc. is a non-profit organization formed in 1980 to cultivate interest in ephemera and the history identified with it; to further the understanding, appreciation, and enjoyment of ephemera; to promote the collection, preservation, exhibition, and research of ephemeral materials; and to serve as a link among collectors, dealers, institutions, and scholars.
(Ephemera)
This is the Collectibles subcategory of the Shopping category. Our editors have reviewed these web pages and placed them on this Collectibles page.