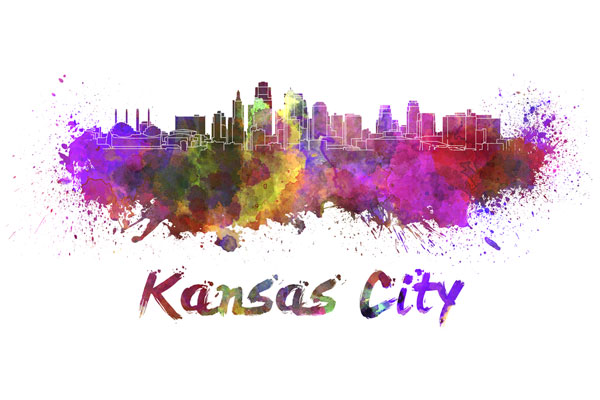 Kansas City Skyline - Watercolor Painting
Links
City of Kansas City, Missouri
- http://www.kcmo.org/
Browse the official government web site of the City of Kansas City, Missouri to learn about city services for business, residents, and visitors. Find Kansas City government departments, e-services, forms, and maps.
Kansas City Information Guide and Maps
- https://www.regionaldirectory.us/mo/cities/kansas-city-missouri.htm
This Kansas City page includes census data and interactive city maps plus a directory of categorized product and service providers in the city of Kansas City, Missouri.
Kansas City Star
- http://www.kansascity.com/
The Kansas City Star, published since 1880, is a daily newspaper located in Kansas City, Missouri. Both Harry Truman and Ernest Hemmingway at one time worked for the Star. It is a source for sports, local news, business, real estate, shopping, etc. in the Kansas City area.
Visit Kansas City
- http://www.visitkc.com/
The Kansas City Convention & Visitors Association markets the Greater Kansas City area as a destination for visitors and conventions. The CVA is committed to promoting Kansas City's status as a destination for conventions, meetings, tour groups, business travel and leisure travel.
This is the Kansas City subcategory of the US Cities category. Our editors have reviewed these web pages and placed them on this Kansas City page.