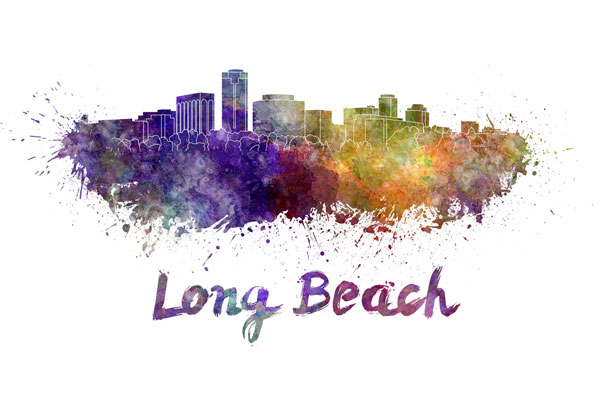 Long Beach Skyline - Watercolor Painting
Links
City of Long Beach
- http://www.longbeach.gov/
Find guides for residents, business, and visitors as well as a guide to government at the official web site for the City of Long Beach, California. Learn about Long Beach city officials, agencies, and services.
Long Beach Information Guide and Maps
- https://www.regionaldirectory.us/ca/cities/long-beach-california.htm
This Long Beach page includes census data and interactive city maps plus a directory of categorized product and service providers in the city of Long Beach, California.
Long Beach Press Telegram
- http://www.presstelegram.com/
The Long Beach Press Telegram covers the Greater Long Beach region of California. It covers the news in print, online, mobile, and social platforms.
Visit Long Beach - Long Beach CVB
- http://www.visitlongbeach.com/
The Long Beach Area Convention & Visitors Bureau is the official organization for convention and tourism marketing in the Long Beach area. Established in 1982, the LBACVB is a private non-profit organization funded by city hotel tax and membership contributions from area businesses and community organizations. The Bureau contributes to the economic development of the city of Long Beach by selling, marketing and promoting Long Beach as a destination for conventions, meetings, and tourism.
This is the Long Beach subcategory of the US Cities category. Our editors have reviewed these web pages and placed them on this Long Beach page.