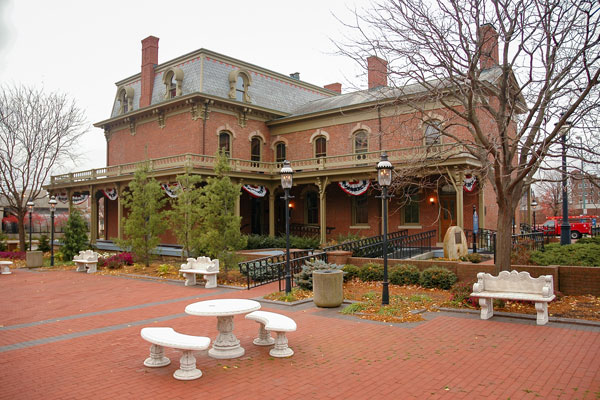 First Ladies National Historic Site
Links
Kent State University
- http://www.kent.edu/
Kent State, founded in 1910, is located in Kent, Ohio. There are seven other branches in Northeast Ohio. Kent State is well-known as the place where several students were killed during a 1970 war protest. Today there are 35,000 students and 570 full time tenured faculty. Kent State plays with the NCAA. Information on visiting and applying on the website.
(OH Education)
Ohio Cities
- https://www.city-maps.us/ohio.htm
This alphabetically-arranged list of major Ohio cities provides convenient access to each city's interactive map, current weather conditions, and demographic information.
Ohio State University
- http://www.osu.edu/
OSU, the largest state university, was first established in 1870 just north of Columbus. The total number of students at OSU is almost 52,000 and over 3000 faculty. The School has a dental school, law school, medical school, school of allied medical professions, The John Glenn School of Public Affairs, Business school, and others. Information about visiting and applying on the website.
(OH Education)
Ohio Travel Agencies
- https://travel-agents.regionaldirectory.us/ohio.htm
Directory of travel agencies and travel reservation services in the State of Ohio. Each travel agent entry includes contact information and County name, based on its zip code.
(OH Travel)
State Maps of Ohio
- https://www.ohio-map.org/
Learn about Ohio's geography and natural features as well as its cities and transportation infrastructure. View the detailed road maps, relief maps, and topographical maps of Ohio and parts of nearby states.
Welcome to Ohio.gov
- http://www.ohio.gov/
Ohio's state capital city is Columbus. Learn about the Ohio state government agencies and services. Find Ohio travel and tourism information, and read about living and working in the Buckeye State.
This is the Ohio subcategory of the US States category. Our editors have reviewed these web pages and placed them on this Ohio page.