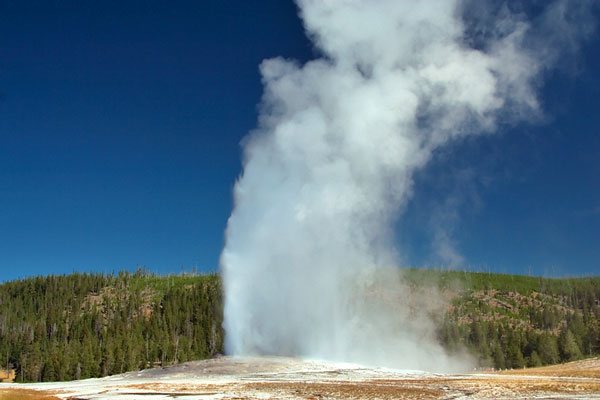 Old Faithful Geyser - Yellowstone National Park
Links
State of Wyoming
- http://www.wyoming.gov/
Wyoming's state capital is Cheyenne. Learn about the Wyoming state government operations and services. Browse the Wyoming tourism information, and read about business and education in the Equality State.
University of Wyoming
- http://www.uwyo.edu/
The University of Wyoming, located in Laramie, opened in 1887. It is the only provider of baccalaureate and graduate education in the State. There are over 13,000 students at UW and over 20% of those are over the age of 25. Wyoming graduates include some notable people, including Dick Cheney and Tom Osborne, the inventor of the first hand-held calculator. Information about applying on the website.
(WY Education)
Wyoming Cities
- https://www.city-maps.us/wyoming.htm
This alphabetically-arranged list of major Wyoming cities provides convenient access to each city's interactive map, current weather conditions, and demographic information.
Wyoming State Maps
- https://www.wyoming-map.org/
Learn about Wyoming's geography and history. View the detailed Wyoming highway maps as well as a Wyoming relief map, topographic map, and airport locator map.
Wyoming Travel Agencies
- https://travel-agents.regionaldirectory.us/wyoming.htm
Directory of travel agencies and travel reservation services in the State of Wyoming. Each travel agent entry includes contact information and County name, based on its zip code.
(WY Travel)
This is the Wyoming subcategory of the US States category. Our editors have reviewed these web pages and placed them on this Wyoming page.