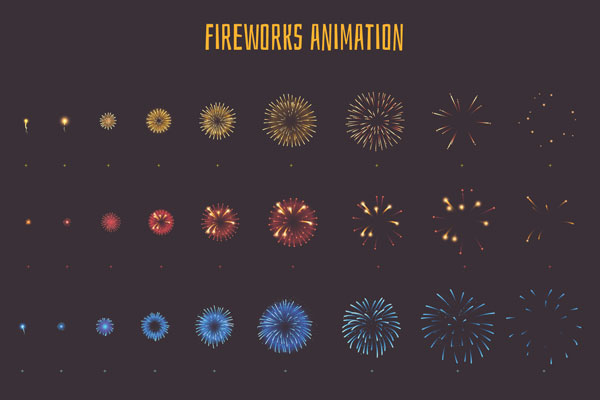 Fireworks Animation
Links
Animation World Network
- http://www.awn.com/
This animation news and information resource features a magazine with searchable archives as well as a web animation guide, discussion forums, and comprehensive animation links.
ASIFA--Association du Film d'Animation
- http://www.asifa.net
The International Animated Film Association was founded in France in 1960. The website provides links to ASIFA chapters worldwide, listings of animation festivals, and an animation gallery.
Go Animate
- http://goanimate.com/
This tool helps you make your own videos. It has libraries with settings, props, styles, and actions. Also includes automated lip-sync.
Pixar
- http://www.pixar.com/
Pixar, based in Emeryville, California, is owned by The Walt Disney Studios. Pixar is a computer animation film studio that produces feature-length animated films. Their popular feature films include Toy Story, Monsters Inc, Finding Nemo, Cars, and Ratatouille.
Toonhound
- http://www.toonhound.com
British cartoon, animation and comic strip creations - links, reviews and news from the UK.
This is the Animation subcategory of the Arts category. Our editors have reviewed these web pages and placed them on this Animation page.