Categories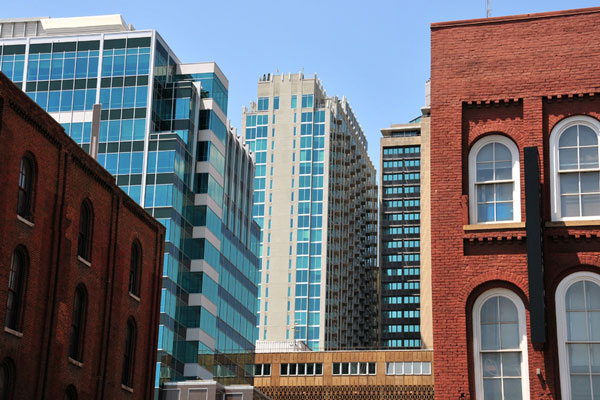 City Buildings
Links
AreaVibes - City Guides and Demographics
- http://www.areavibes.com/
AreaVibes helps people find good places to live by scoring a series of metrics for cities and neighborhoods in each state of the USA. Metrics include cost of living, crime rates, education, employment, housing, weather, transportation, and health.
City Maps
- https://www.city-maps.us/
People have been living in cities for millennia, first migrating and settling near ocean coasts or river valleys as a way to sustain life. This city map website provides access to interactive maps and information about major USA cities. It also reviews the development and evolution of cities throughout the course of human history.
City Videos
- http://vimeopro.com/zeducorp/cities
Learn about the growth and importance of cities in a civilized society, and view the city-themed videos in this city videos portfolio.
City-Data.com
- http://www.city-data.com/
Citi-Data is a vast database containing information about as many U.S. cities as the compilers could find, and it is constantly updated. Facts about each city include population, housing prices, area codes, birthplaces of famous people, and much more. Also on the site are lists of the 100 best cities and photographs. For each city there are places for people to write in pro or con about the city.
CitySearch
- http://www.citysearch.com/
CitySearch is an online lifestyle guide with up-to-date information about businesses, from restaurants to spas, hotel and retail. It includes over 14 millions business listings and 600,000 user reviews. Businesses can list their business on CitySearch.
US Conference of Mayors
- http://www.usmayors.org/
The USCM is the official nonpartisan organization of U.S. cities with 30,000 or more residents. Each city is represented at the Conference by its mayor. The USCM strives to promote development of effective urban and suburban policies at the federal level and to foster good relations between the cities and the federal government. It provides leadership and management tools for mayors as well.
This is the US Cities category. In the USA, a city is a state-chartered municipal corporation that occupies a defined geographical area. Here you will find subcategories for the forty-eight (48) most populous cities in the United States of America. Regional US City web sites feature government operations, historic sites, and recreational facilities of a particular city and metropolitan area, as well as businesses that are located in that city or metro area. City map websites are listed for several of the largest cities.