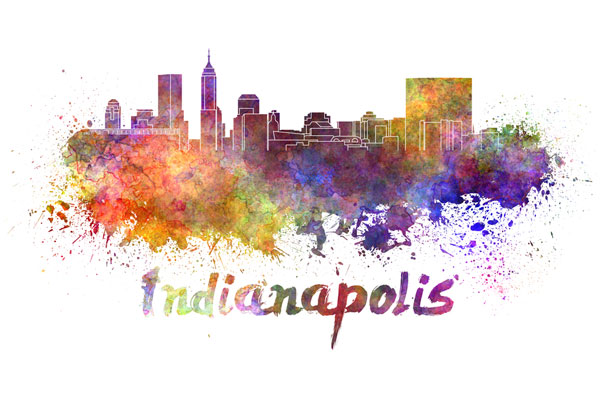 Indianapolis Skyline - Watercolor Painting
Links
Indianapolis Guide and Maps
- https://www.regionaldirectory.us/in/cities/indianapolis-indiana.htm
This Indianapolis page includes census data and interactive city maps plus a directory of categorized product and service providers in the city of Indianapolis, Indiana.
Indianapolis News Reports
- https://www.local-news.us/indianapolis.php
This Indianapolis news page comprises recent news headlines, summaries, and article links about the city of Indianapolis, Indiana, drawn from a cross section of news sources.
Indianapolis Star
- http://www.indystar.com/
The Indianapolis Star, founded in 1903, is a morning daily newspaper owned by the Gannett Company. It is the only major newspaper in Indianapolis. It publishes world, national, and local news, as well as weather, sports and an expanded Sunday Star edition.
IndyGov - Indianapolis and Marion County
- http://www.indygov.org/
The official city government web site of Indianapolis and Marion County, Indiana features information about its operations and its services for businesses, residents, and visitors. Learn about the Indianapolis government departments and agencies.
Visit Indy - Indianapolis Convention and Visitors Bureau
- http://www.visitindy.com/
Indianapolis, the capital city of Indiana, offers a wide range of attractions, restaurants, and accommodations. The job of Visit Indy is to promote the city of Indianapolis as a convention and tourism destination.
This is the Indianapolis subcategory of the US Cities category. Our editors have reviewed these web pages and placed them on this Indianapolis page.