Categories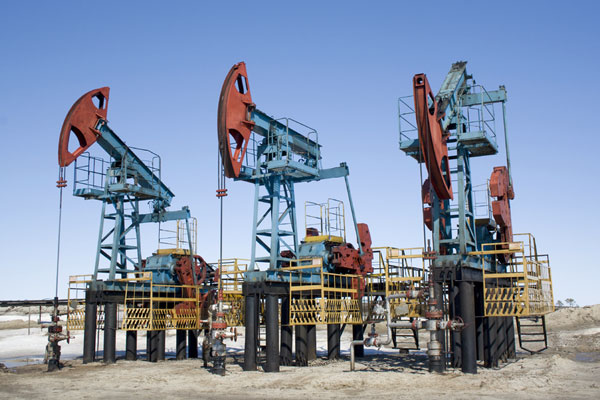 Oil Drilling Rigs
Links
General Electric
- http://www.ge.com/
GE is a diversified technology, media, and financial services company. Located in Connecticut, GE was founded in 1892 by Thomas Edison with his invention of the light bulb. Today its businesses include appliances, aviation services, consumer electronics, electrical and energy products, finance and business services, healthcare, media, and more. Complete information is available on the website.
Honeywell
- http://www.honeywell.com/
Honeywell, located in New Jersey, is a major American multinational corporation that produces a wide variety of consumer products, engineering services, and aerospace systems. Honeywell is a public company that had its origins in 1906 with a thermostat invention. On the website, users can find out about the history of the company, its many products, and news about new products and initiatives.
Pressure Cleaning Regional Directory
- https://pressure-cleaning.regionaldirectory.us/
This directory includes pressure cleaning service provider pages for every state in the USA plus Washington, DC. Titles, addresses, and phone numbers, as well as website links, are specified for all directory entries.
ThomasNet
- http://www.thomasnet.com/
Thomas Register, over 100 years old, is the well-known paper version of ThomasNet, which lists 650,000 industrial companies indexed by product and service categories. The online version also provides access to over 20 million CAD drawings and hundreds of searchable product catalogs. The site also provides a place for businesses to add their links. The website is free.
Tool and Die Makers Regional Directory
- https://tool-and-die-makers.regionaldirectory.us/
Tool and die makers are highly skilled workers who work in many manufacturing plants and machine shops. This directory includes tool and die maker pages for every state in the USA plus Washington, DC.
This is the Industry category. Industry is systematic labor for some useful purpose, to create something worthwhile. Collectively, industry consists of productive organizations that produce or supply products and services. In economic terms, there are three types of industries. Primary industries include agriculture, fishing, forestry, mining, quarrying, and mineral extraction. Secondary, or manufacturing, industries create consumer goods from the raw materials supplied by primary industries. Tertiary, or service, industries supply a broad spectrum of services to businesses and consumers.