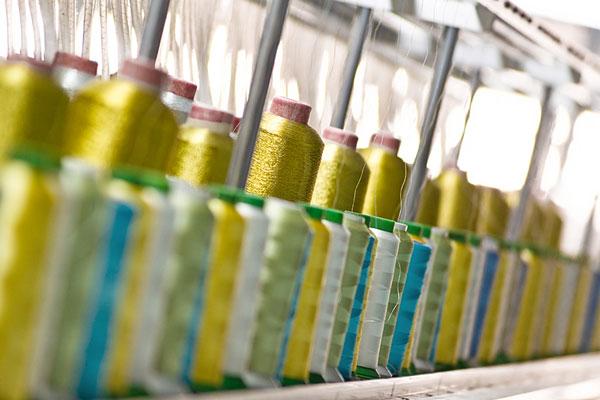 Textile Factory Production Line
Links
Designtex
- http://www.designtex.com/
Designtex was founded in 1961 to design applied surface solutions. They design upholstery fabrics, cubicle and panel fabric, and leather and vinyl upholstery coverings, mainly for commercial furniture. Designtex is a Steelcase Company.
IFAI
- http://www.ifai.com/
The Industrial Fabrics Association International provides access to resources, industry information, and networking connections in the fabrics industry. They provide exposure for products and services and also offer business service discounts, sourcing information, and referrals.
International Association of Natural Textile Industry
- http://www.naturtextil.com/
Eco-friendly clothing, textiles, and leathers are discussed on this website. IVN consists of businesses from all levels of textile production. They attempt to provide arguments and support for decisions to produce, buy, trade, and talk about eco-friendly materials.
National Council of Textile Organizations
- http://www.ncto.org/
The National Council of Textile Organizations (NCTO) is an association that represents the entire spectrum of the textile industry. From fibers to finished products, machinery manufacturers to power suppliers, NCTO is the voice of the U.S. textile industry. There are four separate councils that comprise the NCTO leadership structure, and each council represents a segment of the textile industry and elects its own officers who make up NCTO's Board of Directors.
Textile Manufacturers
- https://mfg.regionaldirectory.us/textiles/
This Textiles directory includes textile manufacturers and distributors throughout the United States of America. Each textile manufacturer or distributor entry includes its organization or website name as well as its location, phone number, and website link.
This is the Textiles subcategory of the Industry category. Our editors have reviewed these web pages and placed them on this Textiles page.