Categories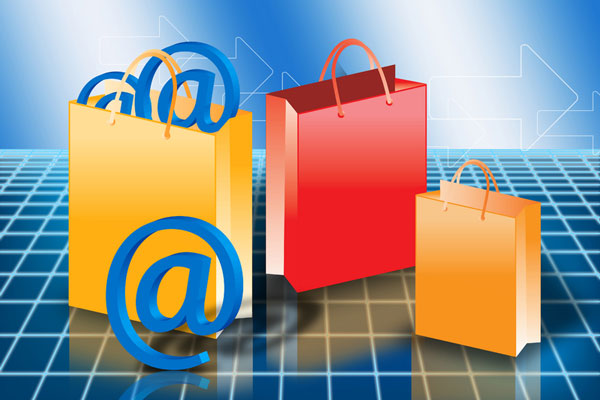 Shopping Bags
Links
BizRate
- http://www.bizrate.com/
BizRate is a comparison shopping service. Users can search for products of all kinds and find the prices at different stores. If a user chooses a product at a certain store, there is an link to that store's website.
Ciao
- http://www.ciao.co.uk/
Ciao, based in the UK, is an online community that reviews and rates products and services for the benefit of other consumers. Joining is free. Businesses can also partner with Ciao and get the benefits of the millions of users. The website is searchable by product and also has a place to sign up for both users and businesses.
Consumer Reports
- http://www.consumerreports.org/
Consumer Reports magazine and ConsumerReports.org are published by Consumer Union, an independent, nonprofit organization whose mission is to test and provide information about products to consumers so they can make informed decisions about purchases. On the website, users can read recent articles or search for a specific topic. The site also provides general information about types of products.
DealTime
- http://www.dealtime.com/
DealTime is a service of Shopping.com, a comparison shopping service. DealTime goes beyond comparison to provide information for consumers to choose including pricing, descriptions, and eopinions from consumers.
Discount Stores Directory
- https://discount-stores.regionaldirectory.us/
This discount store directory lists discount stores and discount retailer chains throughout the United States, organized by State. Each discount store listing includes a website link and contact information.
Epinions
- http://www.epinions.com/
Epinions is a consumer review platform that presents valuable consumer insight, unbiased advice, in-depth product evaluations, and personalized recommendations. Users search by topic for information about products and services and can also write reviews. Instructions for how to submit reviews are on the website. There is also a column called Epinions Top Ten, reviews of the most popular items.
HG Menu
- http://www.hg-menu.com/
This convenient menu page provides access to a myriad of goods and services that will be of interest to homeowners. Menu users can learn about bathroom and kitchen products as well as lawn and garden solutions.
NexTag
- http://www.nextag.com/
NexTag, which was launched in 1999, is a comparison shopping site for products, financial services, travel and much more. Users can search by type of product, such as baby, books and CDs, or by service, such as travel or mortgages. Users can also find comparisons of hotel rates and search for online degrees.
Onewayshopping.com
- http://www.onewayshopping.com
Onewayshopping.com is an online comparison shopping engine. It searches for low prices on computers, clothing, office supplies, electronics, software, jewelry and electronics.
PriceGrabber
- http://www.pricegrabber.com/
PriceGrabber is an online comparison shopping site. It contains free and unbiased ratings of products, services, merchandise, and sellers. Users can search by kind of product or service. There are also links to Rebates and Merchant Coupons. Merchants without a website can sell their products through PriceGrabber's services.
Pronto
- http://www.pronto.com
Shopping comparison site featuring top brands in baby products, sporting goods and more. Pronto provides product listings from many merchants.
Shopping.com
- http://www.shopping.com/
Shopping.com is an ebay company and has grown to become one of the largest comparison shopping sites on the web. Aside from comparing product prices in more than one store, Shopping.com offers product reviews. For consumers, Shopping.com offers fast shopping and the best price; for merchants, a wider access to buyers.
Smarter.com
- http://www.smarter.com
Smarter.com has U.S. offices in Monrovia, California and was founded in 2002. It is a comparison shopping website that compares prices and products at online stores to help customers save money. On the website, consumers can search by keyword or broad category. There are also featured deals and rebate information. Merchants can contact Smarter to list their products.
This is the Shopping category. Shopping involves searching for, comparing, and purchasing various types of goods and services, especially food and household goods. Although shopping traditionally meant the purchase of goods from physical stores or from mail-order catalogs, online shopping via the World Wide Web can save valuable time for consumers and businesses alike.