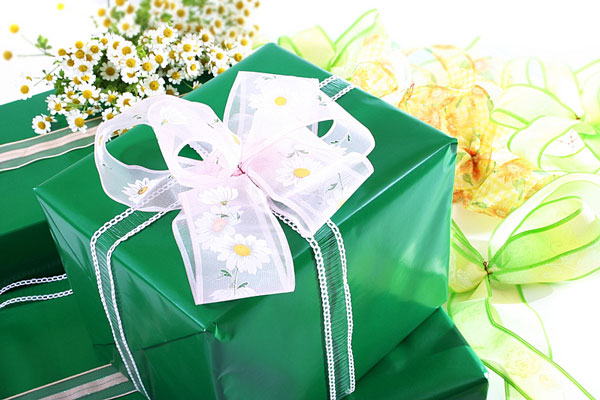 Boxed Gifts
Links
Evite
- http://www.evite.com/
Evite has more than 15 million registered users, making it the top online destination for invitations. Evite is free, thus saving users money on paper products. Besides cards, Evite offers party planners, customizable designs, drink calculators, themed party plans, recipes, and a wine pairing chart. Other types of cards and gifts can be found on the site.
Giant Party Store - Birthday Party Supplies
- http://www.giantpartystore.com
Online party store offers party supplies and themed party decorations. Party supplies for birthday parties, baby showers, weddings, graduations, and holidays.
Gift and Home Trade Association
- http://www.giftandhome.org/
The GHTA was formed in 2000, as the gift and home industry's non-profit professional trade association. The Association strives to help vendors, sales agencies, industry affiliates, and retailers work together by providing members with the opportunity to exchange ideas and network with industry leaders. The GHTA is a place where members can connect, contribute, and learn.
Gifts.com
- http://www.gifts.com/
Gifts.com calls itself the easy way to get gifts. Started in 2005, it is a free service. The site is a compilation of pre-screened websites that users can search by gender, personality, occasion, category, interest and more. Other features offered are holiday and personal reminders, and the ability to save recipient profiles. Users can find out about signing up and purchasing gifts on the site.
Gourmet Food Gifts
- https://www.gourmetfoodgifts.us/
Food gifts are very popular and always welcome. Some people even order gourmet food to help them entertain. This website provides links to a large number of online gourmet food shops. There are links to a site that handles corporate gourmet food gifts for businesses and also to Epicurious.com for gourmet and other recipes.
Prom Invitations
- http://www.andersonsprom.com
Offers school prom products, items, and planning tips. Features prom invitations and prom favors, as well as prom decorations and themes.
This is the Gifts subcategory of the Shopping category. Our editors have reviewed these web pages and placed them on this Gifts page.