Categories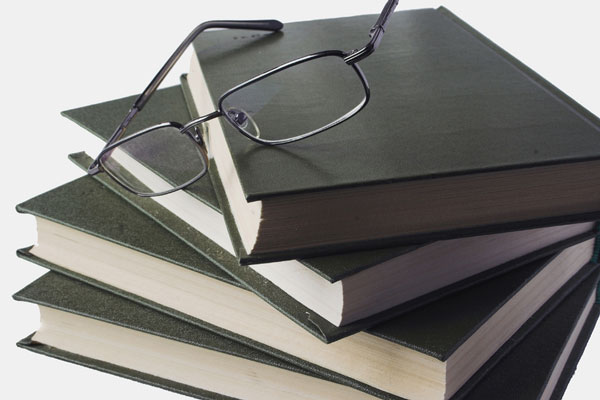 Stack Of Reference Books
Links
Chosen Sites - Information and Shopping Guide
- https://www.chosensites.us/
Users can browse this website's reference directory to learn about and access detailed information about popular topics, products, and services. Automobiles, hobbies, and travel are a few of the consumer guides available on the website.
Citebase Search
- http://www.citebase.org/
Citebase Search began in 2005 and is located at the University of Southhampton in the UK. Citebase searches for citations in the fields of physics, math, information science, and biomedical articles published in the UK. Searches are by author, citation, or an identifier (keyword). The homepage cautions that Citebase is in an experimental stage and not yet complete or authoritative.
CSA
- http://www.csa.com/
CSA recently joined with ProQuest, both worldwide information companies, to publish, in print and online, 100 full-text databases and journals in the natural sciences, social sciences, arts and humanities, and technology. Their products are used widely in academic libraries and other research organizations and are ordered on subscription. Each of the databases is fully described on the website.
Find Articles
- http://www.findarticles.com/
Find Articles, located in San Francisco, is a LookSmart product. Find Articles provides free access to millions of articles searchable by specific journal, author, or subject. The article are from leading academic, industry, and general interest publications. Archives date back to 1984. Users can also find a list of all the publications covered on the website.
IngentaConnect.com
- http://www.ingentaconnect.com/
Founded in 1998 in Great Britain, Ingenta now also has offices in the U.S. IngentaConnect is a collection of over 30,000 publications including more than 10,000 available online. Libraries and research organizations subscribe, and their clients can search for articles on any topic. For libraries, there are also ways of linking Ingenta data with the library's own online catalogs and resources.
Jumblex
- http://www.jumblex.org/
Browse this encyclopedic dictionary that comprises articles and digital imagery on a broad range of subject matter. Jumblex visitors can find links to relevant information about Bible verses and many other topics. Related tag words and phrases can be found on each page of this fascinating site.
LexisNexis
- http://www.lexisnexis.com/
LexisNexis, a member of the Reed Elsevier Group, is a vast database of legal information and news. Lexis is the legal section; Nexis is the business news section. There is also a version for Academic settings which includes newspaper articles from small papers that are hard to find in other sources. The website describes both products and how to subscribe to each or both together.
Reference.com
- http://www.reference.com/
Reference.com is a multi-source dictionary search service provided by Lexico Publishing Group. On it, users can search for words, use a thesaurus, use the encyclopedia, and other tools for free. There are also premium services such as audio pronunciation with the dictionary and word games.
Scopus
- http://www.scopus.com/
Scopus, an Elsevier product, is a subscription-only abstract and citation database of research literature and quality web sources. It includes journal publications, conference proceedings, scientific web pages, patents, and an alert service. It also has smart tools to track, visualize, and analyze research. On the website, users can get a free trial and view a demo.
Time Zone Converter
- http://www.timezoneconverter.com/
This is a handy and simple to use time zone converter. Users choose the place they are interested in and the converter instantly tells the time in that location and whether or not that zone uses daylight savings time. Other searches on this website are to a travel zone with listings of hotels in different cities around the world, world time, and a time zone list.
This is the Reference category. Reference works contain useful facts or information about a particular subject. Popular reference genres include almanacs, atlases, and dictionaries as well as encyclopedias and thesauri. Reference web sites are designed to present brief items of information such as definitions, data, or statistics. Online reference sources often enable users to search for information by keyword or phrase. Well-known reference works include the 1768 edition of the "Encyclopedia Britannica", the 1793 edition of "The Farmer's Almanac" by Robert Thomas; the 1841 edition of "An American Dictionary of the English Language" by Noah Webster, and the 1852 edition of the "Thesaurus of English Words and Phrases" by Peter Mark Roget.