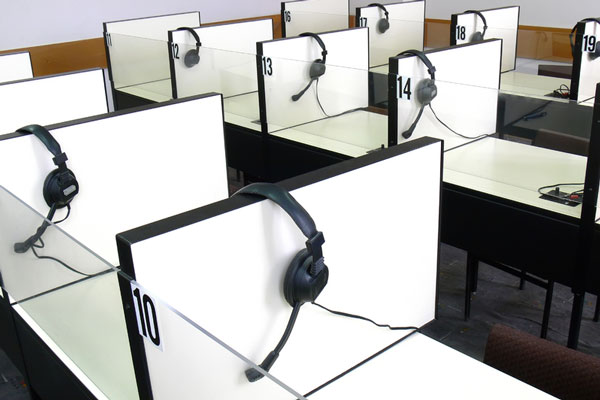 Classroom Language Lab
Links
American Sign Language Browser
- http://commtechlab.msu.edu/sites/aslweb/browser.htm
Developed at the University of Michigan. This site provides a video demonstration and text of how to use sign language for any word.
Babel Fish Translation
- http://www.babelfish.altavista.com/
Translates text from English to many different languages and also from other languages to English.
Ethnologue
- http://www.ethnologue.com/
Ethnologue is an online version of a book that has been in publication and revised since 1951. It is a compilation of the 7299 known languages in the world. Ethnologue is useful to linguists, translators, anthropologists and others. Each language is described and cross-referenced by other names for it. Endangered languages are given their own section. Also: language maps, literacy rates, and more.
WordReference.com
- http://www.wordreference.com/
Online French, Italian, and Spanish dictionary. Goes from foreign language to English and vice versa.
WorldLingo Language Translation Service
- http://www.worldlingo.com/
This Service founded in 1998, was the first internet service of its kind. It translates in 140 languages. On the website, users can find out the kinds of translations they offer from automotive to legal to medical to gaming and many other types. They offer several different kinds of products, including a currency converter. They also will provide a quote for a professional human translation.
yourdictionary.com: the last word in words
- http://reference.yourdictionary.com/languages.html
There are about 6,800 known languages spoken throughout the world. More than 2,000 of these are both spoken and written languages; the remainder are only spoken languages. This page lists, and provides links to, online dictionaries in 300 languages.
This is the Languages subcategory of the Reference category. Our editors have reviewed these web pages and placed them on this Languages page.