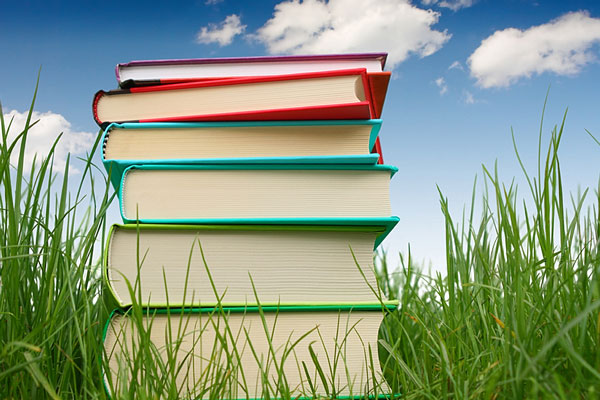 Books On A Grassy Lawn
Links
AbeBooks
- http://www.abebooks.com/
AbeBooks is an online bookseller of new, used, textbooks, and rare books. The user searches by author, title, ISBN, or keyword to find a copy of the book at one of the affiliated book sellers from around the world. There are also browse searches and information about selling books with AbeBooks.
AddAll
- http://www.addall.com/
AddAll searches for the best price for a book title. It was created by book sellers for book sellers but is available free to anyone. Users can search for new, used, and out of print books and also by price. AddAll also offers a comparison price search for movies and music.
Barnes and Noble
- http://www.barnesandnoble.com/
BarnesandNoble.com is a subsidiary of Barnes and Noble, Inc. They claim to be the largest online book dealer with over 1 million books ready to be delivered. Besides books, users to the website can purchase films, music, pc and video games. Barnes and Noble is a major supplier of textbooks, new and used. The website also provides a list of store locations. Orders over $25 are shipped free.
Bedford/St. Martin's
- http://www.bedfordstmartins.com/
Bedford/St. Martin's, established in 1981, is a college book publisher specializing in the humanities. This includes English, history, communication, philosophy, and religion. On the website, users can read about all of their publications, consult online sites that serve as adjuncts to many of the texts, and order books.
BookFinder
- http://www.bookfinder.com/
BookFinder, launched in 1997, searches for any book--new, used, rare, out-of-print--by searching every major catalog online. Users can then compare prices and order the book from the dealer directly. BookFinder is an independent subsidiary of AbeBooks.
eBooks
- http://www.ebooks.com/
eBooks, launched in 2000, aims to be the pre-eminent online book dealer with tens of thousands of books already in their database. Users can download entire books, chapters, or portions of a book. Searchable by title, author, or subject, or by browsing. Users download what they want and pay for it on the website. Books can be downloaded into a number of devices; these are explained on the site.
Powell's Books
- http://www.powells.com/
Powell's began as a small bookstore in Portland, Oregon in 1971. Today it is a large enterprise with 7 branches in Portland and a successful dot com business which has been in operation since 1994. Users can buy used and new books, textbooks, children's books, rare books, and DVDs online. The website also offers browsing by subject and interviews, reviews, blogs, and more.
Publishers Weekly
- http://www.publishersweekly.com/
PW, a Reed Elsevier publication, is a major source of news and reviews about books. It is widely used by libraries and others in the book trade. Publishers Weekly Virtual Edition contains up-to-date book news, book selling, best seller lists, commentary, blogs, author interviews, "deals," and much more. Both print and web versions are available by subscription.
This is the Books subcategory of the Shopping category. Our editors have reviewed these web pages and placed them on this Books page.