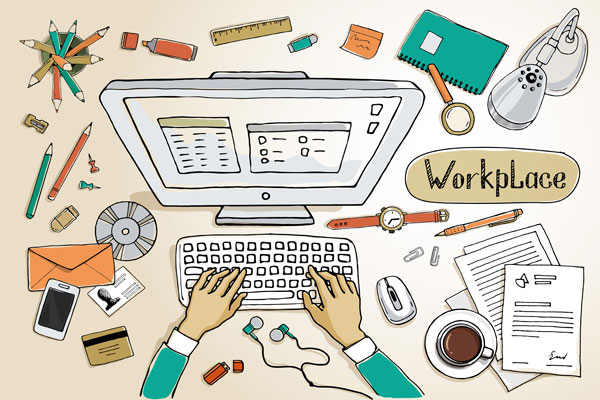 Workplace Office Products
Links
ACI - Office Partitions
- http://www.aci.uk.net/Interiors/office-partitioning-services.htm
ACI offers demountable partitions which provide a simple, quick & efficient way of dividing up work areas into separate spaces.
(Office Supplies)
American Folder Company
- http://www.americanfolder.com
American Folder Company strives to provide high quality filing supplies at low prices, with first class customer service and fast shipping.
(Office Supplies)
Church Furnishings Directory
- https://church-furnishings.regionaldirectory.us/
Some churches utilize specialized seating as well as podiums, baptistries, and other accessories. This directory includes church furnishing vendor pages for every state in the USA plus Washington, DC.
(Office Furniture)
Computer Desks
- https://www.computer-desks.org/
Computer desks differ from ordinary desks in that they are built to hold a computer and its components. A computer desk should provide adequate ventilation for the CPU. Many computer desks are ergonomically designed to maximize comfort and efficiency. The website provides links to computer furniture suppliers and a link to further resources about computer furniture.
(Office Furniture)
Computer Furniture
- https://computer-furniture.regionaldirectory.us/
Computer workstation products, such as ergonomic office chairs, work surfaces, and printer stands, are designed to be used in conjunction with computers. This computer furniture directory includes computer furniture manufacturers, distributors, and retailers that are located throughout the United States of America. Each computer furniture supplier listing features a website link and contact info.
(Office Furniture)
Home Office Furniture
- https://www.homeofficefurniture.us/
This website describes the kinds of furniture needed to set up a home office. Usually, this type of furniture is chosen for a style that blends in better with a home than does commercial office furniture. There is a link to more information about office chairs since this is a key piece in any office with its choice dictated by both style and ergonomic concerns. There is also information about storage, another important element in an office. Further links are to dealers and manufacturers.
(Office Furniture)
Labscape - Laboratory Design and Furnishings
- http://www.labscape.com/
Labscape is a United States-based, sole source supplier of fine wood, plastic laminate, and metal casework. The company strives to provide high quality products and services to secondary school and university laboratories, corporate research labs, and medical laboratory settings.
(Office Furniture)
Multifunction Printers
- https://www.multifunctionprinters.us/
This website explains what multifunction printers are and what features they have such as faxing capabilities, network interfaces, and more. The site also provides a list of places where a buyer can purchase one, a list of manufacturers, and related printer sites.
(Office Equipment)
Office Depot
- http://www.officedepot.com/
Office Depot was founded in 1986. It is a leading provider of office equipment and supplies. Website users can search for stores, search the catalog, and order products online. There is also information about current specials and about various services offered such as design services and printing. Office Depot offers business advice and templates for cards, labels, banners and more.
School Furniture
- https://school-furniture.regionaldirectory.us/
School furniture includes classroom desks and seating as well as furnishings for school science labs, cafeterias, art rooms, and media rooms. This school furniture directory lists school furniture suppliers that are located throughout the United States. Each school furniture vendor listing includes a website link and contact information.
(Office Furniture)
Staples
- http://www.staples.com/
Staples invented the office superstore in 1986 when it opened its first store in Brighton, Massachusetts. Today its headquarters are in Framingham, and there are almost 2000 stores around the world. A store in the U.S. has as many as 8000 products and there are 30,000 products online. Users to the website can search for products and order them online. There are also specials and store locations.
This is the Office Products subcategory of the Shopping category. Our editors have reviewed these web pages and placed them on this Office Products page.