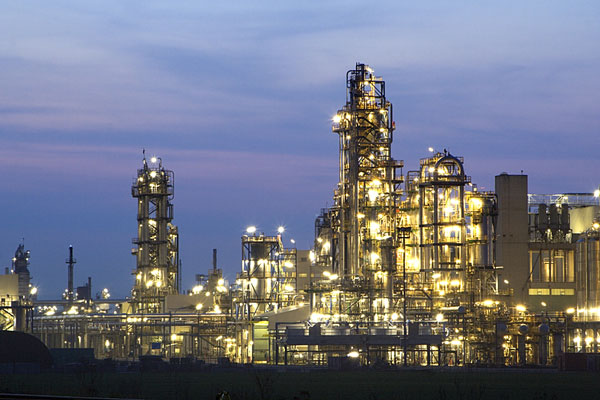 Chemical Processing Plant
Links
Chemical Analysis Laboratories
- https://chemical-analysis.regionaldirectory.us/
Chemical analysis is the process of decomposing a substance into its component elements. This chemical analysis directory includes chemical analysis laboratories that are located throughout the United States. Each chemical analysis laboratory listing features a website link and contact information.
Chemical Manufacturers
- https://mfg.regionaldirectory.us/chemicals/
Directory of chemical manufacturers and distributors that are located throughout the United States. Each chemical manufacturer listing includes its company name, city, state, zip code, and county, as well as its phone number and a website link.
Dow Chemical Company
- http://www.dow.com/
The Dow Company began in 1897 as a producer of Bleach. Today Dow has a number of Operating Segments and Businesses within them. They manufacture plastics, chemicals, agroscience products, hydroproducts and much more. On the website, users can find information about all the Dow products, about Dow's commitment to Sustainability, and much more.
Pesticides
- https://pesticides.regionaldirectory.us/
A pesticide is a chemical substance that is used to destroy or repel pests such as harmful insects, rodents, weeds, fungi, and other organisms. This pesticides directory lists pesticide suppliers that are located throughout the USA. Each pesticide vendor listing includes a website link and contact information.
Polycoat Products - Waterproof Coatings
- http://www.polycoatusa.com
Protective coatings are coverings that are intended to provide a layer of protection from anything that could damage the function or integrity of an item. Resistance to abrasion and impact is another factor to be aware of when contemplating metal coatings. A protective coating will often resist the scratching and chipping that can result from the use and occasionally necessary abuse of metal equipment and devices.
Sigma-Aldrich
- http://www.sigmaaldrich.com/
Sigma-Aldrich, headquartered in St. Louis, Missouri, is a leading Life Science and High Technology company. They manufacture biochemical and organic chemical kits used in scientific and genomic research, biotechnology, pharmaceutical development, diagnosis of disease, and key components in pharmaceuticals. Users can learn about the company and order chemicals from the website.
This is the Chemicals subcategory of the Industry category. Our editors have reviewed these web pages and placed them on this Chemicals page.