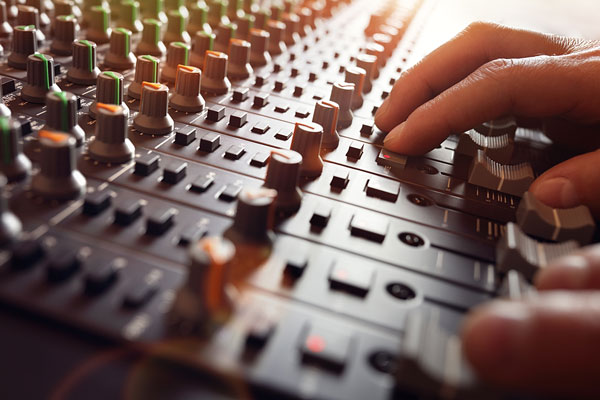 Sound Mixer In A Recording Studio
Links
Digidesign
- http://www.digidesign.com/
Digidesign, founded in 1984, is a digital audio technology company. Their products are designed for recording studios. They offer innovative and powerful integrated platforms for the creation, management, and delivery of digital media. They now make over 100 products though their leading product remains ProTools. Information about all their products on their website.
NewMusicBox
- http://www.newmusicbox.org/
NewMusicBox is a multimedia publication that publishes articles, profiles, and discussions of music industry news. It is dedicated to music of American improvisers and composers.
Recording Industry Association of America
- http://www.riaa.com/
RIAA, the Recording Industry Association of America, collects and compiles information about shipment and purchasing trends of recorded music in the United States. This trade organization's members consist primarily of music distributors and record labels.
Videotape and DVD Manufacturers
- https://mfg.regionaldirectory.us/videotapes-and-dvds/
This Videotape and DVD directory includes videotape and DVD manufacturer entries for many USA states plus Washington, DC. Each directory entry lists the manufacturer's organization or website name as well as its location, phone number, and website link.
Warner Music Group
- http://www.wmg.com/
Warner Music Group (WMG), also known as Warner Music, is a major American record company. Its properties include some rather successful recording labels. It comprises recorded music, music publishing, and artist services.
This is the Recording subcategory of the Industry category. Our editors have reviewed these web pages and placed them on this Recording page.