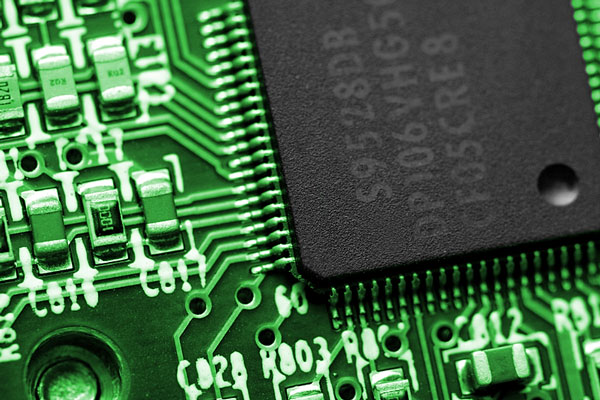 Electronic Circuit Board
Links
Electronic Components
- https://mfg.regionaldirectory.us/electronic-component/
Directory of electronic component manufacturers and distributors that are located in the United States of America. Each electronic component supplier listing includes its company name, location, phone number, and website link.
EPlanet Enterprise
- http://eplanetenterprise.com/
This Massachusetts-based firm offers computer recycling services. The company strives to recycle obsolete computer equipment in an eco-friendly manner.
Motorola
- http://www.motorola.com/
Motorola was founded in 1928 in Chicago. Its first product was a battery eliminator that allowed radios to be plugged into household electrical circuits. Today Mororola is a major marketer of wireless and broadband communications. The website lists the vast number of products and services that they produce from phones to motorcycle radios to embedded computing, and much more.
National Instruments
- http://www.ni.com/
NI was founded by three men at University of Texas at Austin, Applied Research Laboratories in the early 1970s. NI makes virtual instrumentation products, which greatly improve productivity over traditional instruments. There are 25,000 companies using NI products, including NASA, Microsoft Corp., Honeywell, and others. The website describes virtual instrumentation and the products NI produces.
National Semiconductor
- http://www.national.com/
National Semiconductor creates high performance analog devices and subsystems. The company started in 1959 when its two founders invented the integrated circuit. Today National makes over 15,000 products. The website provides information about those products and how to buy them. It also contains information about new products, online seminars, events, and more.
Philips
- http://www.philips.com/
Royal Philips of the Netherlands, founded in 1891 as a producer of incandescent lamps, is one of the world's biggest electronics companies. In the U.S., the focus is Philips Medical Systems. On the website, users can find information about their products, energy saving tips, and more.
Siemens AG
- http://www.siemens.com/
Siemens, headquartered in Munich and Berlin, is one of the world's largest electrical engineering and electronics companies. The company develops products in automation, information and communications, medical, power, services, and transportation. They work in many types of industry, and they have a long list of products, listed A-Z on the website. The website contains more specific information.
Sony USA
- http://www.sony.com/
The Sony Corporation of America, based in New York City, is the U.S. subsidiary of the company in Tokyo. It is a leading manufacturer of audio, video, communications, and information technology products. It is also a major entertainment provider with music, motion pictures, television, computer entertainment, and other businesses. The website describes the company, its products, and has a store.
TI (Texas Instruments)
- http://www.TI.com/
TI designs and manufacturers analog, digital signal processing, and DLP chip technologies. These include products such as affordable mobile phones, projectors to support remote learning, and prosthetic devices. Today they are developing innovative digital signal processing systems and digital audio. On the website, users can find out about their products, send for free samples, and much more.
This is the Electronics subcategory of the Industry category. Our editors have reviewed these web pages and placed them on this Electronics page.