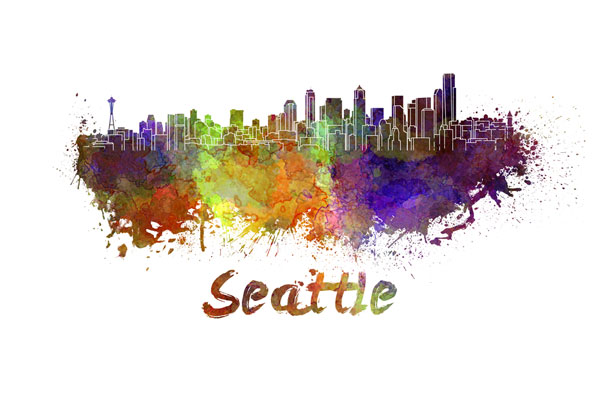 Seattle Skyline - Watercolor Painting
Links
City of Seattle
- http://www.seattle.gov/
The official City of Seattle site features information about Seattle city government departments and services. Learn about living, working, and visiting in the city of Seattle, Washington. Site topics include Arts and Recreation, Community, and Environment as well as Public Safety, Transportation, and Utilities.
NWsource
- https://www.seattletimes.com/
NWsource is the online site for the Seattle Times Company, which publishes the Seattle Post-Intelligencer. The website contains news about Seattle and environs, including shopping, events, personals, travel and outdoors, classifieds, food and drink, pets, and much more.
Seattle Information Guide and Maps
- https://www.regionaldirectory.us/wa/cities/seattle-washington.htm
This Seattle information page includes census data and interactive city maps plus a directory of categorized product and service providers in the city of Seattle, Washington.
Seattle News Reports
- https://www.local-news.us/seattle.php
This Seattle news page comprises recent news headlines, summaries, and article links about the city of Seattle, Washington, drawn from a cross section of news sources.
Visit Seattle
- http://www.visitseattle.org/
Seattle is a major coastal seaport city and the seat of King County, in the USA state of Washington. Visit Seattle, a private, nonprofit marketing organization, has served as Seattle/King County's official destination marketing organization (DMO) for more than 50 years. The goal of these marketing efforts is to enhance the employment opportunities and economic prosperity of the region.
This is the Seattle subcategory of the US Cities category. Our editors have reviewed these web pages and placed them on this Seattle page.