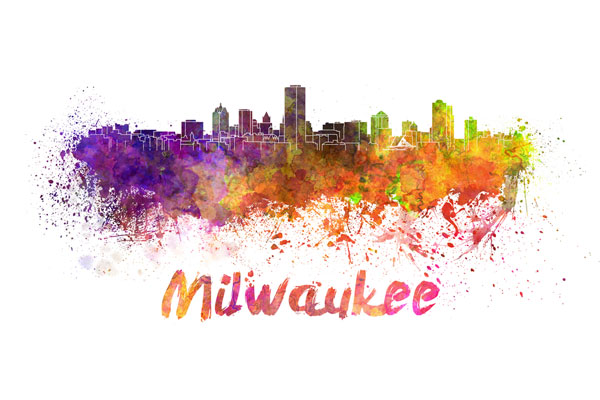 Milwaukee Skyline - Watercolor Painting
Links
City of Milwaukee
- https://city.milwaukee.gov/home
This official web site for the City of Milwaukee has information about city departments and operations. Learn about services offered to residents, visitors, and business owners in Milwaukee, Wisconsin.
Milwaukee Information Page and Maps
- https://www.regionaldirectory.us/wi/cities/milwaukee-wisconsin.htm
This Milwaukee information page includes census data and interactive city maps plus a directory of categorized product and service providers in the city of Milwaukee, Wisconsin.
Milwaukee Journal Sentinel
- http://www.jsonline.com/
The Milwaukee Journal Sentinel is the primary newspaper in Milwaukee, Wisconsin. It is a seven-day morning paper that is distributed throughout the state of Wisconsin. The newspaper originated as the Journal, competing with four other English-language papers, four German-language papers, and two Polish-language papers. The Journal absorbed the Sentinel newspaper, thus the Milwaukee Journal Sentinel name.
Visit Milwaukee
- http://www.visitmilwaukee.org/
VISIT Milwaukee is a convention & visitors bureau and an accredited Destination Marketing Organization as designated by the Destination Marketing Association International. Their mission is to market Milwaukee as a destination for conventions, trade shows, and leisure travel. The organization strives to create a positive economic impact in the Greater Milwaukee area, and to help each Milwaukee guest experience the city's warm brand of hospitality.
This is the Milwaukee subcategory of the US Cities category. Our editors have reviewed these web pages and placed them on this Milwaukee page.