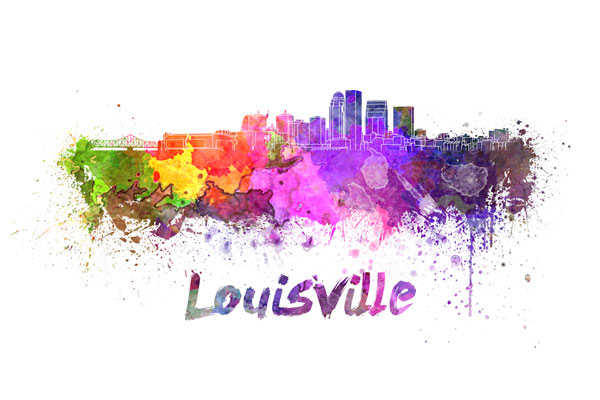 Louisville Skyline - Watercolor Painting
Links
Go To Louisville
- http://www.gotolouisville.com/
Louisville is original, eclectic, dynamic, and energetic. Within its boundaries, visitors can find sports, history, nature, art, music, amazing food and lodging that take overnight stays and vacations to the next level. Perhaps most notably, the city is home to the Kentucky Derby horse race. The Louisville Convention & Visitors Bureau teams work hard to find smart, innovative ways to market and sell Louisville to the nation and all around the world.
Louisville Guide and Maps
- https://www.regionaldirectory.us/ky/cities/louisville-kentucky.htm
This Louisville information page includes census data and interactive city maps plus a directory of categorized product and service providers in the city of Louisville, Kentucky.
Louisville Metro Government
- http://www.louisvilleky.gov/
The official metro government web site of Louisville features information about city services for residents, visitors, and businesses. Learn about the Louisville, Kentucky city government departments and services.
The Courier-Journal
- http://www.courier-journal.com/
Kentucky's largest newspaper, the Courier-Journal, covers news, business, entertainment, and sports in the Louisville, Kentucky, and southern Indiana areas. A daily newspaper, "The C-J" was founded in 1868 and is now owned by the Gannett Company.
This is the Louisville subcategory of the US Cities category. Our editors have reviewed these web pages and placed them on this Louisville page.