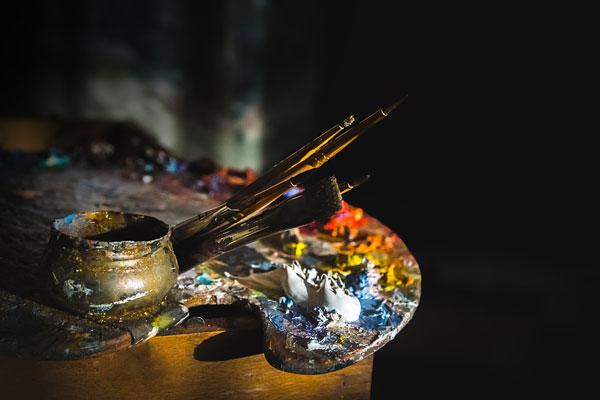 Oil Paints, Paintbrush, And Palette
Links
Fine Art America
- http://fineartamerica.com/
Fine Art America is a network for gallery owners, art collectors, visual artists, and photographers. They provide ready-to-hang art prints, market them to a global audience, and send profits to the artists.
Fine Art Connoisseur
- http://www.fineartconnoisseur.com/
Fine Art Connoisseur is a magazine serving art collectors and enthusiasts with information about historical and contemporary paintings, sculptures, drawings, and prints.
Fine Art Prints
- https://www.fineartprints.us/
This website describes what a fine art print is in contrast to a reproduction. Fine art prints are original works of art, created as woodcuts, etchings, and by means of other printing techniques. Fine art prints are often reproduced with lithographic and digital printing processes. The website lists art print studios and galleries, and art print sites such as IFPDA (International Fine Print Dealers Association).
Fine-Art.com
- http://www.fine-art.com/
Find a wide array of fine art prints for sale by artist, media, or subject on Fine-Art.com.
SVA NYC
- http://www.sva.edu/
The School of Visual Arts is a fine arts and graphic design school in New York City. Starting as a trade school with 3 instructors and 35 students, SVA has grown into a dynamic, multidisciplinary institution with more than 1,000 faculty members and over 4,000 student body members, representing 44 states and 71 foreign countries. For more than 60 years, the College has been an integral part of New York City's cultural life.
This is the Fine Arts subcategory of the Arts category. Our editors have reviewed these web pages and placed them on this Fine Arts page.