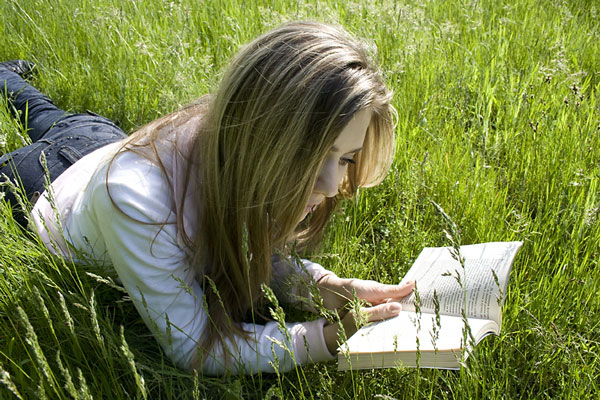 Young Woman Reading A Book
Links
Google Book Search
- http://book.google.com/
On this site the user can search any title to find out more information about a book and how to obtain it. In some cases, the full or partial text of the book is available as well as information about publication and libraries that have the title in their collections. There is also a link to a blog site with news and information about books and reading from users.
Literary Agents
- https://literary-agents.regionaldirectory.us/
A literary agent is a professional who acts on behalf of an author in dealing with publishers and promoters of the author's works. This literary agent directory lists literary agents and literary agencies throughout the United States. Each literary agent listing includes a website link and contact information.
Luminarium: Anthology of English Literature
- http://www.luminarium.org/
Full text of works by authors in categories including Medieval, Renaissance, 17th & 18th Century, Restoration, 19th Century, and Contemporary Women. Includes biographical and critical material.
Project Gutenberg
- http://www.gutenberg.org/wiki/Main_Page
Over 20,000 free, out of copyright, full-text titles, with another 80,000 additional titles from patrons and affiliates.
The Childrens Literature Web Guide
- http://www.acs.ucalgary.ca/~dkbrown/
Directory of internet resources about books for children and young adults. Includes book awards, journal titles, book reviews, and recommended reading lists.
The Online Books Page
- http://www.digital.library.upenn.edu/books/
Website produced and maintained by the University of Pennsylvania. Includes 25,000 significant, full-text, free titles. These are titles that no longer come under the standard copyright rules.
This is the Literature subcategory of the Arts category. Our editors have reviewed these web pages and placed them on this Literature page.