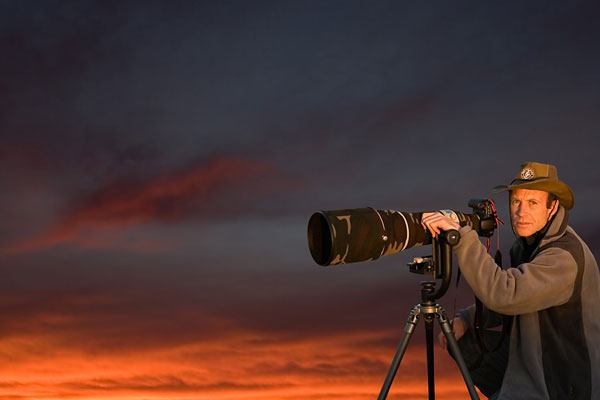 Photographer With Camera And Tripod
Links
Aerial Photographers
- https://aerial-photographers.regionaldirectory.us/
This aerial photographer directory includes aerial photographers and aerial photography solution providers throughout the United States. Each aerial photographer listing includes a website link and contact information.
American Museum of Photography
- http://www.photographymuseum.com
A virtual museum with online exhibitions and photograph collections. Includes listing of photographic processes and a section on preservation. The Museum Bookstore provides current photography titles and art posters.
California Museum of Photography
- http://cmp.ucr.edu/
Located at the University of California in Riverside, the CMP explores photographic media through exhibition, collection, publication, and the web. The museum examines the history of photography and showcases current practice in photography and related media.
Camera News - Photography Articles and Trends
- https://www.camera-news.org/
Browse camera and photography news headlines from selected news sources, visit the referenced news articles, and stay up-to-date on developments and trends in the photography profession.
Children Photographer Directory
- https://children-photographers.regionaldirectory.us/
Child photographers specialize in photographing babies, young children, and school graduates. They may also shoot photos of child fashion models. Browse through this website to find children photographers all over the United States of America.
Coppermine Photo Gallery
- https://coppermine-gallery.net/
Coppermine is an advanced, user-friendly, picture gallery script. It is used for creating online photo albums and is free. Users can choose to make their galleries private or open to all viewers. Photos can be organized by theme. The software also allows for thumbnail creation and an ecard feature. The website describes the software and provides instructions for downloading and using.
Events Photographers Regional Directory
- https://events-photographers.regionaldirectory.us/
Certain photographers specialize in photographing events such as business trade shows, sporting events, and weddings. This directory includes event photographer pages for every state in the USA plus Washington, DC.
Flickr
- http://www.flickr.com/
Flickr, a Canadian company, was launched in 2004. It is a popular site for photo sharing. In addition, it is used by bloggers as a photo repository. Users can use Flickr to produce customized greeting cards, stamps, photo albums, and calendars. Flickr provides numerous ways for users to organize and categorize their photos. Users can also view photos in many different categories.
Jupiter Images
- http://www.jupiterimages.com/
Jupiterimages is a leading stock photography company with over seven million images online serving creative professionals who want to enhance their projects. Their images come from professionals. Users can search from by image type, CDs, collections and more. Many images are royalty free and/or rights managed.
Kodak Gallery
- http://www.kodakgallery.com
Kodak Easy Share Gallery began in 1999 in Berkeley, California and was originally known as Ofoto. In 2001 it became a subsidiary of the Eastman Kodak Company and changed its name. On this site, users can view, store, and share their photos, and get real Kodak prints of their pictures. The site offers free editing and creative tools and specialty photo products. There is also a card and gift store.
PBase
- http://www.pbase.com/
The mission of PBase is to be the best place to show photos on the web. On the website users can search for photos by "galleries," which are groups of photos by a particular artist or search by subject or camera type. There is also an online forum where users can talk about PBase, cameras, technical issues, and more.
Photo.net
- https://www.photo.net
Learn about photo equipment and photography techniques. Browse the forums and reviews. Good resource for photographers at all skill levels.
Photobucket
- http://www.photobucket.com/
Photobucket, created in 2003 and headquartered in Denver, is a site for uploading, sharing, linking, and finding photos, videos, and graphics. Photobucket's free albums store thousands of photos and hours of video. There are also free tools for sharing photos on email, IM and mobile phones.
Shutterfly
- http://www.shutterfly.com/
With Shutterfly, users can develop, print and share digital photographs. Pictures that are developed online can be picked up as prints at Target stores. Users can create gifts such as calendars, books, invitations, mugs, mouse pads, and much more. The website also contains enhancing tools so that photos can be cropped, red-eye reduced, and other sorts of improving and altering pictures.
Specialty Photographers Regional Directory
- https://specialty-photographers.regionaldirectory.us/
Specialty photography includes niches like food photography, wedding photography, and aerial photography. This directory includes names, addresses, telephone numbers, and website links to specialty photographers all over the USA. Many of the entries indicate the photographers' specialization areas.
Stock Photography
- http://www.istockphoto.com/
Stock Photography is a collection of member-generated, royalty-free images at varying prices. The site features photographs, vector illustrations, flash files, and videos. Membership is free and anyone can contribute to the archive and sell artwork on this site. Users can search for photos by categories, most popular, designer spotlight, recent searches and more.
Webshots Community
- http://community.webshots.com/
On this website, users can browse through thousands of photographs on almost any subject imaginable. Users can also submit photographs, create online albums, slideshows, and ecards.
This is the Photography subcategory of the Arts category. Our editors have reviewed these web pages and placed them on this Photography page.