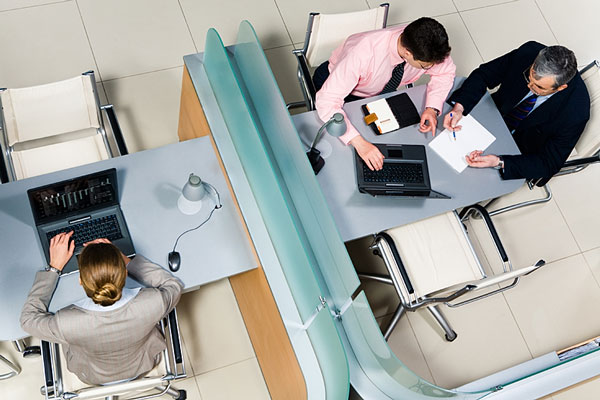 Office Employees
Links
CareerBuilder
- http://www.careerbuilder.com
CareerBuilder, operated by The Gannett Company, offers a vast online and print network to help jobseekers connect with employers. Users can search by job title or location, browse job categories, search by company and others. Also help with resumes, a career test, salary calculator, job fairs, and more.
Careers
- http://www.careers.org/
Careers is a directory that links users to thousands of job sites, careers, education, employment, and more. Users can search by job, location, career education, career profiles, and much more.
Employment Consultants Directory
- https://employment-consultants.regionaldirectory.us/
This directory includes employment consultant pages for every state in the USA plus Washington, DC. Website visitors can find names, addresses, phone numbers, and websites links for employment consulting firms, job placement firms, and career planners.
Indeed
- http://www.indeed.com/
Indeed, founded in 2004, is a search engine for jobs. One search gives jobseekers free access to millions of employment opportunities from thousands of websites. Employers can also post jobs on Indeed. There are links to job trends and salaries. Users can read a blog that offers information for employers about how to find the best applicants, and also a forum of user questions and replies.
JobBankUSA
- http://www.jobbankusa.com/
Located in Florida and in business since 1995, JobBankUSA is one of the largest online recruiting sites. Users can browse job ads, create a resume, learn how to write cover letters, and get advice on interviewing. Employers can post positions. Other resources include job listings by State, Colleges and University, a salary calculator, Federal Government jobs, career articles, and more.
Jobs.com
- http://www.jobs.com/
Jobs.com, a Monster Company, is a worldwide employment listing site. Users can search by location, either in the U.S. or in other countries. There are also searches by type of job such as sales or public service. Employers can post jobs on the site as well.
Monster Jobs
- http://www.monster.com/
Monster, founded in 1994, is a huge website for both job seekers and employers. Users can search job ads and also post their resumes. There is advice on job seeking and resume preparation. Employers can post jobs, search resumes, screen applicants and streamline the hiring process. There is also information about moving for people who have to relocate. The website gets users started.
Resume Services
- https://resume-services.regionaldirectory.us/
Resume writing services can help job seekers to create professional resumes and cover letters that reflect their skills and qualifications. This resume services directory lists resume service providers that are located throughout the United States. Each resume service listing includes a website link and contact information.
Sologig
- http://www.sologig.com/
Sologig is a job site for free-lance jobs, consulting jobs, contract jobs, and part time work. Users register and can then be contacted by contractors. There are also listings of jobs and a search site whereby a user can search for particular types of jobs. The site also lists "hot projects."
USA Jobs
- http://www.usajobs.gov/
USAJobs is the official job site of the United States Federal Government. This site lists jobs that users can search. It also contains information about the civil service exam, working for the federal government, compiling a resume, an orientation, information for people with disabilities, educational opportunities for students, information for veterans, and employer services.
This is the Employment subcategory of the Business category. Our editors have reviewed these web pages and placed them on this Employment page.