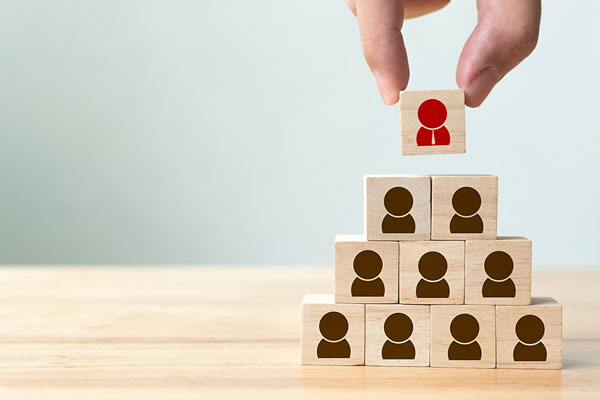 Management In A Hierarchical Organization
Links
Automated Data Processing (ADP)
- http://www.adp.com/
ADP provides software to help businesses with payroll processing, 401K retirement benefits, tax management, human resources, and other such management tasks. The website describes all of its products and provides information for purchasing them. Also on the site is information about the company.
BNET
- http://www.bnet.com/
BNET offers advice and tips for managing businesses. Wide range of topics from corporate culture to policy to decision making to facilitating change. The website also runs several "featured articles" on topics like how to fire an employee.
Capgemini
- http://www.capgemini.com/
CapGemini is a consulting, technology, outsourcing, and local professional service business located in France. The Company facilitates communication among employees and helps develop networks for dissemination of up-to-date business information. On the website, users can find out more about their services and how to obtain them.
CSC
- http://www.csc.com/
CSC, founded in 1959, is a business consulting firm with hundreds of clients in business and government worldwide. Corporate headquarters are in CA with offices around the world. Some of the services they offers are: credit services, customer relationship management, enterprise solutions, hosting services, legal services, outsourcing, risk management and claims, and others. More on the website.
EDS
- http://www.eds.com/
EDS, founded by Ross Perot in 1962, is located in Plano, Texas. EDS pioneered the concept of business outsourcing. Today the company works with many important industries including the U.S. Navy to provide IT support. Their services include application maintenance and development, business process outsourcing, and infrastructure. These services are described more fully on the website.
Ernst & Young
- http://www.ey.com/
Ernst & Young is a business management organization that helps with auditing, accounting advice, tax compliance and tools, legal advice, and more. There is also a Ernst & Young Online which is a subscription service that offers access to tools and databases. Ernst & Young's services and descriptions of the sectors with which they work are described on the website.
Gartner
- http://www.gartner.com/
Gartner, founded in 1979 and headquartered in Stamford, Connecticut, is a leading information technology research and advisory company. They have 60,000 clients in 10,000 distinct organizations. They also have branches in 75 countries. Gartner relies on the original research that they produce to help make faster and smarter decisions. Products and services are all listed on the website.
Harris Interactive
- http://www.harrisinteractive.com/
HarrisInteractive, with headquarters in Rochester, New York, is best known for the Harris Poll. The company specializes in market research, specifically how people make choices. This information helps businesses become more effective. They work with a broad spectrum of industries, helping to create brand loyalty and plan effective marketing strategies.
McKinsey & Company
- http://www.mckinsey.com/
McKinsey & Company, established in 1926, with 90 locations in 51 countries, is a global management firm. Their goal is to help business manage change, reorganize, automate, prevent take-overs, and other kinds of business management problems. The company works with a wide spectrum of business types. The website describes their services, how to contact them, and how to work for them.
PMI: Project Management Institute
- http://www.pmi.org/
PMI, with more than 240,000 members in over 160 countries, is the leading organization for the project management profession. Project Managers follow a business or building project from start to finish. PMI offers support, education, advocacy, and information about processes for achieving the goals of the individual projects that PM's undertake. PM's can find out how to join on the website.
The Institute for Operations Research and the Management Sciences
- http://www.informs.org/
The Institute, established in 1995, is the largest professional society in the world for professionals in the field of operations research. INFORMS publishes 12 journals that describe the latest O.R. methods and applications. It also organizes conferences and meetings that provide a place for OR professionals to communicate with each other. The website describes INFORMS and how to join.
This is the Management subcategory of the Business category. Our editors have reviewed these web pages and placed them on this Management page.