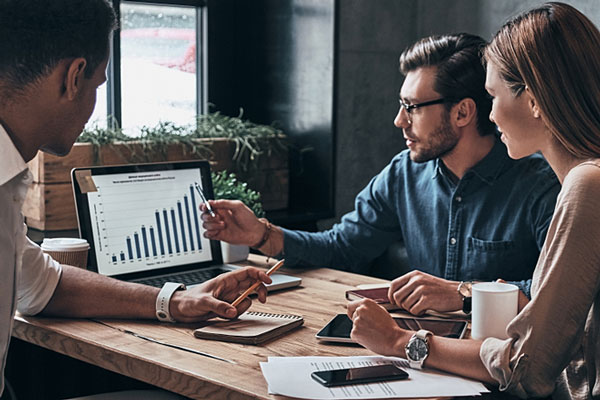 Marketing Meeting
Links
Atlas
- http://www.atlassolutions.com/
Atlas provides digital media technologies for agencies, advertisers, and publishers. Solutions for agencies include tools for and services to help cut costs of campaign executions and provide data about customers. For advertisers, there are tools to help market to a larger audience. There are also tools for publishers. The website describes all the products and contact information.
Direct Marketing Directory
- https://direct-marketing.regionaldirectory.us/
Direct marketing is a form of advertising that enables businesses and nonprofit organizations to communicate directly with potential consumers. This directory includes direct marketing firm pages for every state in the USA plus Washington, DC.
Elliance - Internet Marketing Company
- https://www.elliance.com
Elliance offers complete integration in one internet marketing company: results-driven Website design, organic and PPC SEM, and web-based emarketing tools.
Performics
- http://www.performics.com/
Performics, founded in 1998, is a performance-based marketing division of DoubleClick. It provides online marketing services and technologies for leading multi-channel marketers. Advertisers benefit from the custom approach to affiliate marketing, search engine marketing, data feed marketing, and online lead generation programs. The website explains all of these programs in detail and more.
Vovici
- http://www.vovici.com/
Vovici is an aggregation of the words voice and vision. This name represents "listening to the customer." Vovici, which began in 2005, has developed a survey method that they call The Feedback Driven Action Model, which moves beyond the simple survey to bring more instantaneous and constant feedback to businesses. The website lists products, services, clients, news and events, and more.
This is the Marketing subcategory of the Business category. Our editors have reviewed these web pages and placed them on this Marketing page.