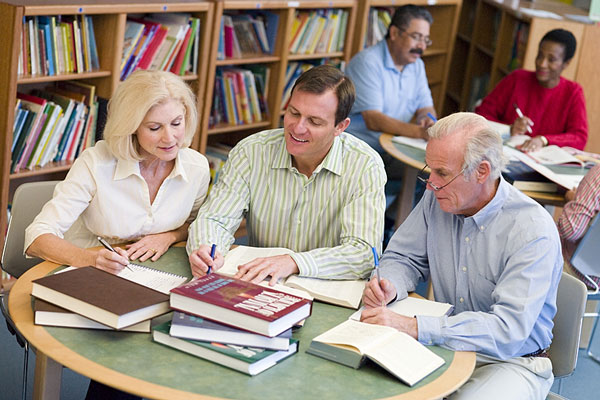 Adult Education Students
Links
AAACE - American Association for Adult and Continuing Education
- https://www.aaace.org/
The Association is dedicated to providing information and resources for adult and continuing education. The website provides membership information, meeting dates, publishes two journals, and provides links for further information about adult learning.
Adult Education Quarterly
- http://aeq.sagepub.com/
Adult Education Quarterly is a quarterly journal seeking to advance the understanding and practice of adult and continuing education.
University of Phoenix Continuing Education
- http://www.phoenix.edu/programs/continuing-education.html
Phoenix University offers continuing education in a variety of disciplines as well as test-prep, certifications, and more for working professionals.
Yestermorrow Design/Build School
- http://www.yestermorrow.org/
The mission of this unique design/build school is to inspire students to create a more sustainable world by providing hands-on education that includes design and craft experiences as a creative, interactive process.
This is the Adult Ed subcategory of the Education category. Our editors have reviewed these web pages and placed them on this Adult Ed page.