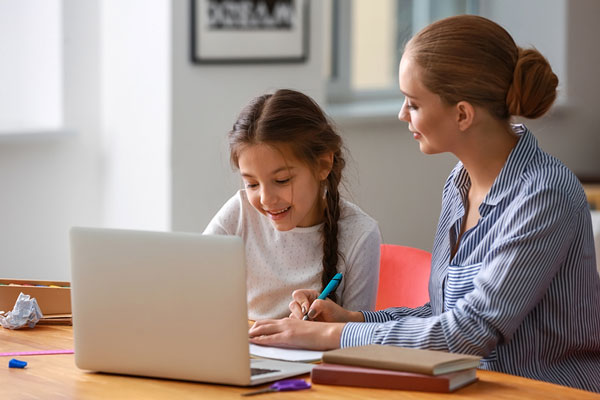 Mother Home Schooling Her Daughter
Links
HSLDA/ Home Schooling
- http://www.hslda.org/hs/
HSLDA was founded in 1983 as an advocate for homeschooling and provides legal resources for homeschoolers in every state.
The American Homeschool Association
- http://www.americanhomeschoolassociation.org/
The Association was created in 1995 to build a network for homeschoolers across the country. Provides resources, online sites, newsletters, and an online discussion forum.
The Home School Mom
- http://www.thehomeschoolmom.com
Provides newsletters, lesson plans, suggestions, sources for free material, and support for parents who homeschool their children.
Unschooling.com
- http://www.unschooling.com/
Extensive resource for homeschoolers. Website contains articles, links to resources, weblogs, lists of support groups, and discussion groups.
This is the Home Schooling subcategory of the Education category. Our editors have reviewed these web pages and placed them on this Home Schooling page.