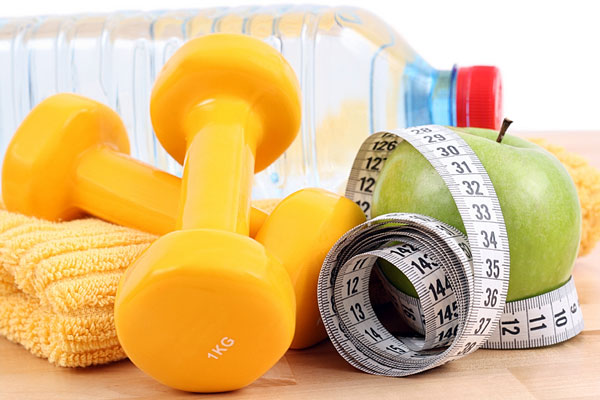 A Measuring Tape And Dumbbells Plus An Apple And Bottled Water
Links
24 Hour Fitness
- http://www.24hourfitness.com/
24 Hour Fitness provides a variety of fitness classes as well as cardio and weight equipment that is available 24 hours a day.
Bally Total Fitness
- http://www.ballyfitness.com/
Bally Total Fitness offers members plenty of workout equipment and classes tailored to all fitness levels.
CFS Personal Training
- http://www.cfsfit.com/
Clients don't have to live at Weight Crafters fitness and weight loss camp anymore to get the Weight Crafters training experience. CFS Personal Training provides the power and experience of Weight Crafters' certified trainers in a one-on-one personal training environment. From Pilates to TRX, Crossfit to Sports Conditioning, and much more - their training team will help people reach their goals.
Exercise Videos
- http://vimeopro.com/zeducorp/exercise
Learn about the importance of exercise in a healthy lifestyle, and view the exercise-themed videos in this exercise video portfolio.
Gold's Gym
- http://www.goldsgym.com/
Gold's Gym provides a variety of fitness equipment and classes, with locations across the United States.
Health Clubs and Gyms
- https://health-clubs-and-gyms.regionaldirectory.us/
A health club is a membership organization that maintains exercise facilities and also offers health and beauty treatments, whereas a gym is a membership organization that provides a range of facilities that are designed to improve and maintain physical fitness and health. This health club and gym directory lists health clubs and gyms that are located throughout the USA. Each health club or gym listing includes a website link and contact info.
The Physical Therapy Center
- https://physicaltherapycenter.org/
At The Physical Therapy Center, we are focused on your recovery by developing your strength, enhancing your flexibility, improving posture, coordination and balance.
The President's Council on Physical Fitness and Sports
- http://www.fitness.gov/
The Council, founded in 1956 and a part of the Dept. of Health and Human Services, provides news and information about the its programs and activities. The Council, made up of 20 unpaid Presidential appointees, is charged with promoting health and physical fitness. The group oversees the President's Challenge awards and partners with organizations promoting health and fitness initiatives. Users to the site can find out about the Council, the prevention initiative called "HealthierUS," and more.
This is the Fitness subcategory of the Health category. Our editors have reviewed these web pages and placed them on this Fitness page.