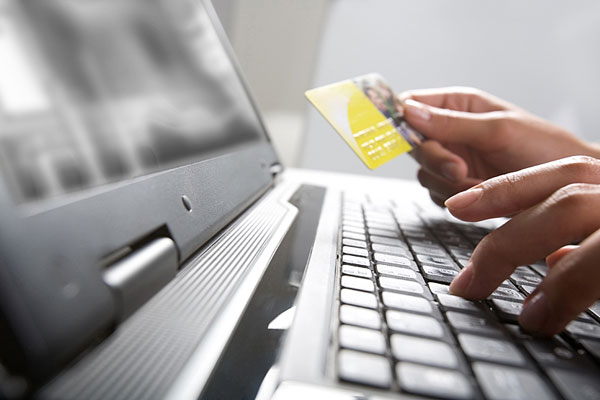 Ecommerce Transaction
Links
Alibaba Manufacturer Directory
- http://www.alibaba.com/
A large online import-export marketplace, founded in 1999, Alibaba operates out of China. There are also offices in other cities around the world. The website describes its operations which give small businesses access to goods and services from around the world and also a marketplace for their own products. The website also describes how Alibaba works with trade show organizers.
Amazon.com
- http://www.amazon.com/
Amazon, a pioneer in ecommerce, is the gigantic online store that began with books, added music, and now sells just about everything else. It is also affiliated with several retail sellers such as Target and others. The site also provides sources for other businesses such as out-of-book and antique dealers to sell their wares.
Authorize.net
- http://www.authorize.net/
Authorize is a gateway payment authorizer which allows businesses to accept credit card and electronic check payments through their web sites. According to the website, over 185,000 merchants use Authorize. The website describes the product in detail and also how it can be purchased.
CafePress
- http://www.cafepress.com/
CafePress was launched in 1999. It is an online store that sells customizable products like t-shirts and caps to organizations, individuals, and businesses. Other retailers who create products can sell on this site as well. The website provides information about all products and services.
ebay
- http://www.ebay.com/
ebay is an online auction and shopping site. The site was started in 1995 with just the auction site but has since grown to include retailers, ebay Motors, Half.com. Users can buy and sell just about anything they want worldwide on ebay. The corporation also owns Paypal.
Electronic Commerce
- https://electronic-commerce.regionaldirectory.us/
Electronic commerce, also known as ecommerce, consists of the buying and selling of goods and services by means of electronic systems and devices. This electronic commerce directory lists electronic commerce solution providers that are located throughout the USA. Each ecommerce solution provider listing includes a website link and contact information.
osCommerce
- http://www.osCommerce.com/
osCommerce is an online shop e-commerce solution that offers a wide range features that allows online stores to be set up quickly and with ease. It is available as an open-source based solution. Users can also shop at some of the estores listed on the website.
ProStores
- http://www.prostores.com/
The ProStores website provides a one-stop place for users to set up their own ecommerce businesses. It takes the user through design, setup, and maintenance with several plans to choose from. The programs can also be used with stores that have already been set-up. Useful for businesses connected to ebay and paypal as well. Complete information and directions for subscribing on the website.
This is the Ecommerce subcategory of the Internet category. Our editors have reviewed these web pages and placed them on this Ecommerce page.