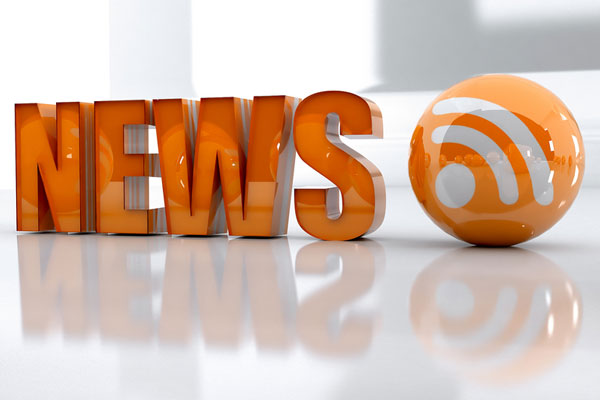 News And Rss Feed Illustration
Links
Baseline
- http://www.baselinemag.com/
Baseline, published by Ziff-Davis, is intended to provide practical information to senior I.T. and corporate management about information technology. The Magazine presents case studies of actual businesses and the kinds of problems and solutions they found. The website also has news stories, financial tools, and company dossiers.
CNET
- http://www.cnet.com/
CNET, founded in 1995, is a publicly-held interactive media company. The website provides links to many television shows, games, media news, and much more.
Digg
- http://www.digg.com/
Digg is a website that is generated entirely by users. The Digg community posts interesting blogs and websites and the sites that are looked at the most by other Digg users, go to the front page of the site. Users of the site can search by topic and also by popular site destinations. All information about using and adding to Digg are available on their website.
eWeek
- http://www.eweek.com/
eWeek is the online version of the print magazine, eWeek. It is a source for high tech news, updated continuously. It offers news, analysis, and technology evaluations and is aimed at business professionals to help them make the best decisions about electronic products. Also on the site are special reports by business sector, subscription information, a job search, and more.
Free Solftware Magazine
- http://www.freesoftwaremagazine.com/
This is a website devoted exclusively to the promotion of free software. The online magazine is free. Also on the site are blogs where users can write about software or alternatives. There is a reviews section and hundreds of other articles. The site is funded by advertising and user donations.
Google News
- http://news.google.com/
On Google News a user can search and browse from 4,500 news sources. The site is updated continuously. The home page features current news stories. Can also be searched by topic.
Internet.com
- http://www.internet.com/
Internet.com is the Internet and IT Network from Jupitermedia Corp., which is located in Darien, Connecticut and established in 1994. The website provides news and information for IT developers, small business, and personal technology. Blogs and Events can also be found on this site. Users who are interested in up-to-date news and ideas from the world of the internet will find it here.
iVillage
- http://www.iVillage.com/
iVillage, founded in 1995 with headquarters in New York City, is an internet site that is geared to women's interests. Users can find out about news, weather, and get horoscopes, as well as advice and stories about health, diet, pregnancy and parenting, beauty and style, home and garden, weddings, and much more. The site also contains blogs, shopping, and schedules on iVillage Live TV.
Joost
- http://www.joost.com/
Joost, the world's first broadcast-quality internet television service, was started in 2006. It calls itself a new way to see TV. It has the additional features of instant messaging, channel chat, and more. Joost is supported by advertisers but is free to users. The website contains information about programming, newsletter sign up, and instructions for downloading programs.
LightReading
- http://www.lightreading.com/
Light Reading, established in 2000, is an integrated business media company serving the telecom community. They produce 6 online publications: Light Reading, Byte and Switch, and four others. They also offer online seminars (webinars) and publish several paid subscription newsletters. Light Reading reaches the telecommunications industry from service providers to the business/financial community.
LXer
- http://www.lxer.com/
LXer is an independent news and opinion site started in 2004 by Dave Whitinger, a well-known personality in the free and open-source software community. The editors of LXer create, edit, and present information about GNU/Linux and free open-source software via a frequently updated, 24/7 newswire. Contains forums, information about migrations, patents, projects, and much more.
NetRatings
- http://www.netratings.com/
Nielson/Netratings is a service of the Nielson Corporation that delivers internet media and market research solutions. They measure internet audience numbers and are a source for online advertising intelligence and strategies. The website describes all of their products and how they can be used. They also provide news and more.
New York Times Video
- http://video.on.nytimes.com/
On this site, users can watch video reports of stories that appear in the New York Times. The site is searchable by subject and has links to sections of the New York Times online and print editions.
NewsFactor
- http://www.newsfactor.com/
Newsfactor Network publishes news and information for technology purchasers and those interested in the latest tech news. Their sites include: Security, BPM, CRM, Business, Sci-Tech, Newsletters, and White Papers. They cover subjects such as enterprise IT, hardware, software, network security, and more. The website homepage is filled with up-to-date news stories.
PBS: Public Broadcasting System
- http://www.pbs.org/
PBS.org calls itself the comprehensive companion website to more than 1300 television shows and specials. It also provides educational information that goes beyond the TV shows. Searchable by subject.
PR Newswire
- http://www.prnewswire.com/
PR Newswire was founded in 1954 and is located in New York City with offices in 11 other countries. It provides electronic distribution, targeting, measurement, translation and broadcast services on behalf of corporate, government, labor, nonprofit, and other organizations. It is widely used by news reporters, investors, and others. The website describes the organization and its services.
RealPlayer
- http://www.realplayer.com/
Realplayer is an audiovisual player that allows the user to download videos, build a video playlist, and burn videos to CD and DVD. Realplayer can be downloaded from this website. Support and upgrade information is also available.
Reuters
- http://www.reuters.com/
Reuters was started in 1851 to transmit stock market quotations between London and Paris via the Calais-Dover cable. Today it is a global information company providing information tailored for professionals in the financial services, media, and corporate markets. The website contains up-to-date U.S. and international news, technology and entertainment, and more, including photos, video and blogs.
RSSReader
- http://www.rssreader.com/
RSS (Really Simple Syndication) is a format for syndicating news. RSSreader is a program to read RSS and Atom news feeds. The software is free and can be downloaded from the website in several languages. Users can also download XML "feeds" for sources such as BBC News, The Motley Fool, New York Times education, and many more. Information about the program, platforms, and more also on the website.
Salon.com
- http://www.salon.com/
Salon Media Group is an internet media company that produces 7 original content sections as well as two online communities--Table Talk and The Well. Salon.com was founded in 1995 and has received several awards and has attracted such advertisers as Visa and HBO. The website contains news, articles, cartoons, books, blog reports, movies, and special features such as coverage of the 2008 election.
Slashdot
- http://www.slashdot.org/
Slashdot is subtitled "News for Nerds. Stuff that Matters." It is owned by the Open Source Technology Group. Subscribers can submit articles or comment on articles they read on the website. There are many sections on particular software and hardware products, games, news, reviews, and other IT information.
SourceForge
- http://www.sourceforge.com/
SourceForce describes itself as the global technology's community for information exchange, goods for geeks, and open source software distribution and services. The website contains news, information for investors, a media kit, history and mission of the company, and a link to contacting them.
SYS-CON Media
- http://webservices.sys-con.com/
Established in 1994, SYS-Con Media is the publisher of many IT magazines, electronic newsletters, breaking IT news and more. It sponsors trade shows, conferences, and other types of education. The website is a gateway to all the services and publications of the company.
TechCrunch
- http://www.techcrunch.com/
TechCrunch was founded 2005. It is a weblog that profiles and reviews new internet products and companies. It also profiles existing companies that are making an impact on the Internet world. On the website, users can read news, find a company index, advertise, download a toolbar, find information about jobs and events, and much more.
Winamp
- http://www.winamp.com/
Winamp is a media player written by Nullsoft, a subsidiary of Time Warner. It is the second most widely used media player, second to Windows Media Player. The website has links to the products that Winamp provides such as free music downloads and management of video and music. It works with IPods and other MP3 players.
wmplugins.com
- http://www.wmplugins.com/
This is a resource for enhancing Windows Media Player with plug-ins, skins, and visualizations. The website describes the products and how to order them. It also has an interactive forum where users can discuss the products with other users.
Yahoo! News
- https://news.yahoo.com/
Yahoo's new site, dedicated to news of all kinds. Users search by topics, which range from U.S., World, Popular, Business, Sports, Politics, Tech, Science, Health, and more. One interesting link is to "Odd News."
ZDNet
- http://www.zdnet.com/
ZDNet was originally developed by the Ziff-Davis Corporation in the early 1990s. It was acquired by CNET in 2000. ZDNet provides Tech News, Blogs and White Papers for IT professionals. Also on the website are downloads and reviews of products.
Ziff Davis Web Buyer's Guide
- http://www.webbuyersguide.com/
This extensive site is a directory of enterprise technology solutions, research, award-winning editorial content, reviews and advice to help technology buyers make informed purchasing decisions. On the site is a resource library, links to products and companies, white papers, buying guides, product information and reviews, case studies, eWeek podcasts, industry guides, eSeminars and events.
This is the Media and News subcategory of the Internet category. Our editors have reviewed these web pages and placed them on this Media and News page.