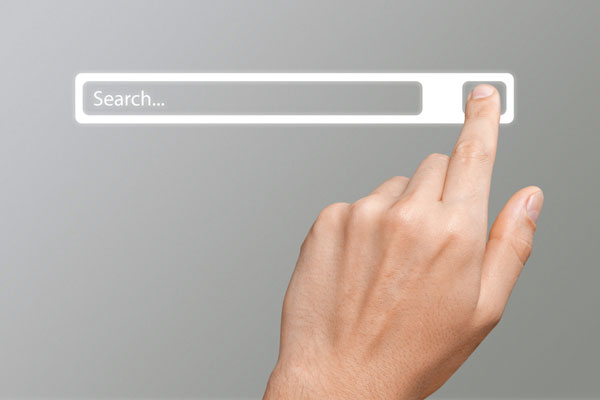 Index Finger Pressing A Search Button
Links
AlltheWeb.com
- http://www.alltheweb.com/
All The Web, founded in 1999, is a search engine. Users can customize their searches by Web, News, Pictures, Video, or Audio with Web as the default. All the Web also offers advanced search options such as "all the words" "any of the words," etc. The site describes its uses and also how to submit a site to its database and how to download the system.
AltaVista
- http://www.altavista.com/
AltaVista is a search engine that searches the Internet around the world or just in the USA. Contains Babel Fish translation capability on the homepage and is also divided into separate categories such as travel, people finder, answers, and much more.
AOL Search
- http://search.aol.com/
This is the search site for America Online. Search results are sorted and ranked by Google and may contain objectionable material not endorsed by AOL.
Asearch - USA Search Engine
- https://www.asearch.us/
Search engines enable people to find specific information or documents on the World Wide Web. Asearch displays results from a curated series of websites that are relevant to English speaking audiences in the United States of America.
Ask.com Search Engine
- http://www.ask.com/
Formerly called AskJeeves.com, Ask.com is a major search engine with algorithms that rank the most authoritative sites for each search. The company also provides AskforKids, Bloglines, Evite, Excite, FunWeb Products, iwon, and MyWay.
AskForKids
- http://www.askforkids.com/
AskforKids was formerly part of the Ask Jeeves for Kids. The website is very simple to follow. There is a place to type in a question and an answer with its source will appear. On the answer page are links to the sources and information about them.
AT&T Worldnet
- http://www.att.net/
This is the AT&T web search site. On the homepage is a Google web search plus other features such as a mail box, addresses, calendar, toolbar with security features, IMing, newsgroups, webpages, parental controls, and much more. There are also links to web tools such as white and yellow pages, zip codes, maps, area codes, and more. Users can shop by categories. Also news and market indices.
Atomz
- http://www.atomz.com/
Atomz is a free online search engine. For a fee, users can use an ad-free version of the Atomz search engine. Sign up and download are available on the website.
Dogpile
- http://www.dogpile.com/
Dogpile is a metasearch engine that calls itself "all the best search engines piled into one." One request fetches data from a number of other search engines. The homepage of Dogpile is very simple with no ads or news, just links to types of search--images, video, news, yellow pages, white pages, and preferences.
Freefind.com
- http://www.freefind.com/
Freefind is a website search engine that is used by over 100,000 websites. It tracks use, can be used with other search engines, utilizes languages other than English, and much more.
Google Image Search
- https://images.google.com/
This Google site allows the user to search for images on the internet using a keyword search. The results may be photographs, paintings, drawings, or more.
google.com
- http://www.google.com/
Google is the largest search engine on the Web, with a number of features that make it popular such as "pageRank" which derives from an algorithm the number of times a site is searched to assess it's importance as a site. There are many other google sites such as google.maps. Google has entered the lexicon as a word: "To google" means to search on the internet.
HotBot
- http://www.hotbot.com/
HotBot is a simple search engine portal. It began in 1996 as the Wired search engine but has since become a front-end for searching Ask.com and msn. The website has the advantage of being simple to use and offers the option of applying various filters before searching.
Live Search
- http://www.live.com/
Live Search is Microsoft's web search engine. Live Search can go beyond the normal search to also find articles in academic journals and papers, classifieds, maps and driving directions, products, and more. Some searches are still in Beta testing mode.
Lycos
- http://www.lycos.com/
Lycos is a popular search engine that was developed at Carnegie Mellon University in 1994. Aside from the usual email, weather, and search capabilities, Lycos concentrates on entertainment information, such as games, cinema and even has a link to "dating."
MetaCrawler
- http://www.metacrawler.com/
MetaCrawler, developed in 1994 at the University of Washington and a brand of InfoSpace, is a metasearch engine that blends the top search results from a number of search engines all at once. Users have the option of searching for images, audio, video, news, yellow pages, and white pages.
mnoGoSearch
- http://www.mnogosearch.org/
mnoGoSearch is free search engine software written in C. It searches both internet and intranet servers. The software has some unique features that make it especially well suited for recipes, MP3 searches, news searches, ftp archive research and more. The software and its features are described on the website as well as information about downloading, service, and documentation.
My Way
- http://www.myway.com/
My Way is a search engine powered by the Internet's leading providers, with no banner ads or pop-ups. On My Way, users can customize their sites to give one-click access to features and services on other sites. Users also have a choice of several other search engines to search the web. On the home page, users can find news, searching by topic, how to sign up for My Way, email and much more.
Search Engine Watch (SEW)
- http://www.searchenginewatch.com/
SEW began in 1995 with a study of why some websites did not show up on certain search engines. It was then launched in 1997 on the web. It provides tips and information about searching the internet, analysis of the search engine history, and help to site owners trying to improve their ability to be found in search engines. On the website are "Search 101," blogs, news, stats and more.
Search.com
- https://www.search.com/
Search is a metasearch search engine, which searches major search engines all at once. Among its services are shopping, video, reference, a categorized web directory, games, music, and much more.
WebCrawler
- http://www.webcrawler.com/
Webcrawler calls itself the web's top search engines spun together. It includes Google, Yahoo!, Windows Live, Ask.com, About.com, MIVA, LookSmart, and others. It uses metasearch technology to search quickly and eliminate duplicates. Users can also submit their sites. Other search links include photos, video, audio, news, yellow pages, white pages, featured searches, and a downloadable toolbar.
Yahoo Kids - Games, Movies, Music and More
- http://kids.yahoo.com/
This is a version of the yahoo search engine for kids. Kids can search for games, music, sports, get homework help, look up words, learn about science and much more.
Yahoo Search
- http://search.yahoo.com/
This popular search engine can help you find information, local businesses, and online shopping as well as photos and illustrations.
This is the Search Engines subcategory of the Internet category. Our editors have reviewed these web pages and placed them on this Search Engines page.