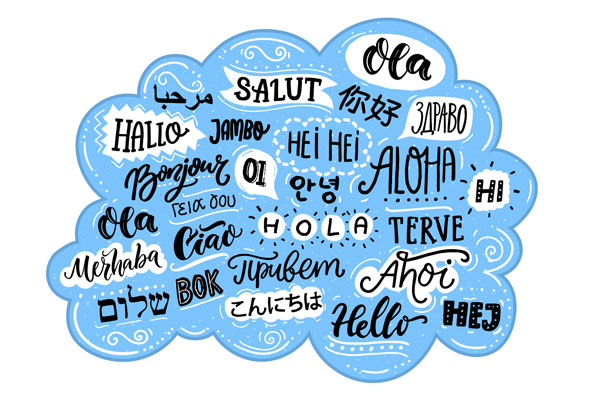 Hello In Many Languages
Links
Learn Chinese
- http://www.clearchinese.com/learn-chinese/
Learn Chinese online with these free Mandarin courses for beginner, intermediate, and advanced levels.
Learn French
- http://ielanguages.com/french.html
Learn the French language online with this free interactive site providing phrases, vocabulary, grammar, pronunciation, and listening resources.
Learn Spanish
- http://www.studyspanish.com/
Find free web-based services for learning Spanish at a beginner, intermediate, or advanced level.
Rosetta Stone
- http://www.rosettastone.com/
The award-winning Rosetta Stone program provides an intuitive way to learn a multitude of foreign languages and offers a free trial to get started.
SIL
- http://www.sil.org/
SIL began 1934 as a summer program--Summer Institute of Linguistics. It is a faith-based organization that studies, documents, and assists in developing the world's lesser-known languages, especially those that do not have written alphabets. SIL is a leader in the research of the world's endangered languages and contributes to broader knowledge in linguistics, anthropology, ethnomusicology, and other fields. This website explains their programs, training to work with them, and funding.
This is the Language subcategory of the Society category. Our editors have reviewed these web pages and placed them on this Language page.