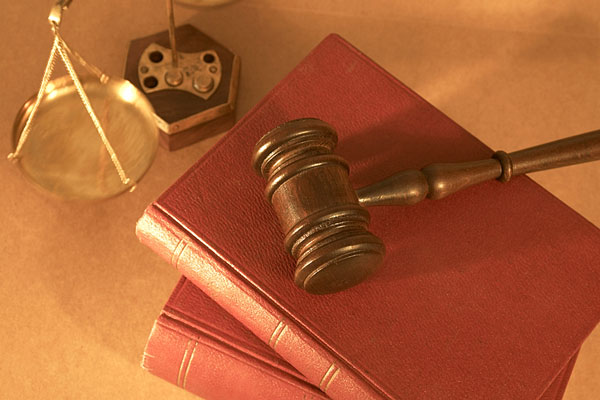 Courtroom Gavel, Law Books, And Scales Of Justice
Links
Civil Law Attorneys
- https://civil-law-attorneys.regionaldirectory.us/
Civl law is the system of law that deals with private relations between community members rather than with criminal, military, or religious affairs. This civil law attorney directory includes civil law attorneys and civil law firms that are located throughout the United States. Each civil law attorney listing features a website link and contact info.
Electronic Frontier Foundation
- http://www.eff.org/
Formed in 1990, the EFF, a non-profit group made up of lawyers, is concerned with defending free speech, privacy, innovation, and consumer rights on the web. The EFF has worked to oppose some legislation and acts as an information source for policy makers and the public. There are links to concise information about privacy, intellectual property, fair use, blogger's rights, and much more.
Electronic Privacy Information Center
- http://www.epic.org/
EPIC, located in Washington D.C., is a public interest research center. It was established in 1994 to focus public attention on emerging civil liberties issues and to protect privacy, the First Amendment, and constitutional values. It publishes EPIC Alert, an email and online news service on civil liberties in the information age. There are other resources, publications, and tools on the website.
FindLaw
- http://www.findlaw.com/
FindLaw, founded in 1999, provides access to legal resources on the internet for legal professionals, corporate counsel, law students, businesses and consumers. Users can search for a lawyer, browse legal information by subject, read legal news, find forms and contracts, check state laws, consult a legal dictionary, and much more.
Law Enforcement
- https://law-enforcement.regionaldirectory.us/
Law enforcement comprises the means by which some members of society act in an organized manner to promote and enforce obedience to laws. In this way, they strive to maintain public order and safety. This law enforcement directory lists law enforcement product and service providers throughout the United States. Each law enforcement solutions provider listing includes a website link and contact information.
Lexis
- http://www.lexis.com/
Lexis.com is the homepage for the LexisNexis Research System. On this site, users can find all published U.S. case law back to the 1770s, plus all the current laws and statutes. It also covers several other countries such as Canada, England, France, and others. Users can also Shepardize on the website and search by topic.
The Law Office of Roger A. Giuliani, P.C.
- http://rogergiulianilaw.com/
The Law Office of Roger A. Giuliani is a full service law firm located in Las Vegas, Nevada, representing clients on various matters including Probate; Estate Planning which includes Wills & Trusts; Family Law matters which include complex divorce matters, custody matters, adoptions and termination of parental rights cases; Bankruptcy which includes representing both the debtor and creditors; Business Planning; Corporate Filings and Minutes; and Real Estate matters.
U.S. Courts
- http://www.uscourts.gov/
This is the website for the Federal Courts of the U.S., which includes the Supreme Court, The Court of Appeals, District Courts, and Bankruptcy Courts. The Federal courts are considered to be the guardians of the Constitution because their rulings protect the rights & liberties guaranteed by it. On the website is a history of the court, as well as information about how to file a case.
This is the Law subcategory of the Society category. Our editors have reviewed these web pages and placed them on this Law page.