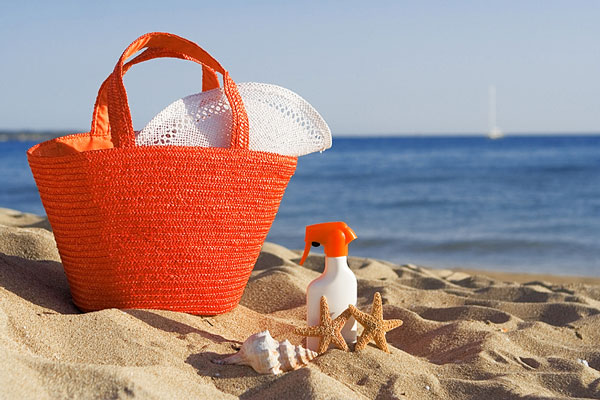 Beach Vacation Gear - Beach Tote, Straw Hat, And Suntan Lotion Plus Seashells, Sand, And Surf
Links
Bahamas
- http://www.bahamas.com/
The Bahamas, comprised of 700 islands and starting just 50 miles off the coast of Florida, are the perfect place for a beach vacation. The water is clear, the climate is tropical, and the sand is white. It's a year-round place to escape to.
Cape Cod
- http://www.capecodchamber.org/
Cape Cod is a cape jutting out into the Atlantic Ocean in the eastern part of Massachusetts. Its resorts, inns, and beaches attract heavy vacation traffic in the summer months. There are events happening through the various seasons of the year.
Michigan Beaches
- http://www.michigan.org/beaches/
Michigan has miles of sandy beaches along the Lake Michigan coast, with sand dunes in some areas. Sandy beaches are also found on some of the state's inland lakes.
The Florida Keys & Key West
- http://www.fla-keys.com/
The Florida Keys have sparkling water and white sand beaches. Swimming, snorkeling, and diving are popular. Islamorada is considered the sportfishing capital of the world. Driving down the 127.5-mile Overseas Highway to Key West is an adventure. Key West, with its palm-lined streets, is the southernmost city in the continental USA. Here, Key Lime Pie is a favorite.
The Oregon Coast
- http://visittheoregoncoast.com/
Gold Beach is on the Oregon South Coast where October still has some summery days. There are a number of lighthouses to visit along the coast. A seaside hike is a nice alternative to the beach.
The Outer Banks
- http://www.outerbanks.org/
The Outer Banks, or OBX, is a string of narrow barrier islands off the North Carolina coast. The Outer Banks islands are a major tourist destination with its beaches and temperate climate. It's a favorite spot for surfers and windsurfers. The Wright brothers' first powered flight took place at Kill Devil Hills near Kitty Hawk.
This is the Beach Vacations subcategory of the Travel category. Our editors have reviewed these web pages and placed them on this Beach Vacations page.