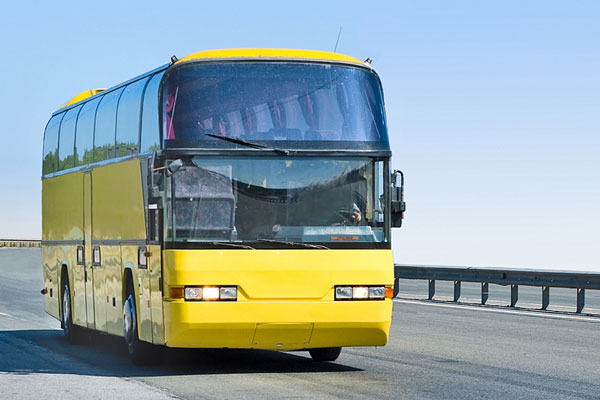 Yellow Bus Traveling On Highway
Links
Bus Charters and Rentals
- https://bus-charter-and-rental.regionaldirectory.us/
A charter bus is a large passenger vehicle that is hired by a person or an organization to transport people on a tour or to a specific destination. This bus charter and rental directory includes bus charter and rental service providers that are located throughout the United States. Each bus charter and rental company listing features a website link and contact information.
Bus Tickets
- https://bus-tickets.regionaldirectory.us/
Scheduled intercity bus service is available between most cities in the USA. This bus tickets directory includes bus ticket agencies and service providers throughout the United States. Each bus company or bus ticket agency listing includes a website link and contact information.
Coach USA
- http://www.coachusa.com/
Coach USA owns local companies in North America that operate motor coach tours, charters, city sightseeing tours, and scheduled bus routes.
GotoBus
- http://www.gotobus.com/
GotoBus, which started selling bus tickets in 2002, is a ticket search engine specializing in bus travel. They sell line run intercity bus tickets, guided city tours, sightseeing tours, and multi-day bus tours.
Greyhound
- http://www.greyhound.com/
Greyhound, founded in 1914, is the largest provider of intercity bus transportation, serving more than 3100 destinations across North America. The company also offers package delivery, and charter and tour packages. On the website, users can check schedules and routes, and purchase tickets.
Megabus.com
- http://us.megabus.com/
Megabus provides convenient, safe, low cost, daily express bus service in the United States and Canada.
Trailways
- http://www.trailways.com/
Trailways is an association of independent bus companies. They provide charter, tour, and public scheduled route transportation.
This is the Bus Travel subcategory of the Travel category. Our editors have reviewed these web pages and placed them on this Bus Travel page.