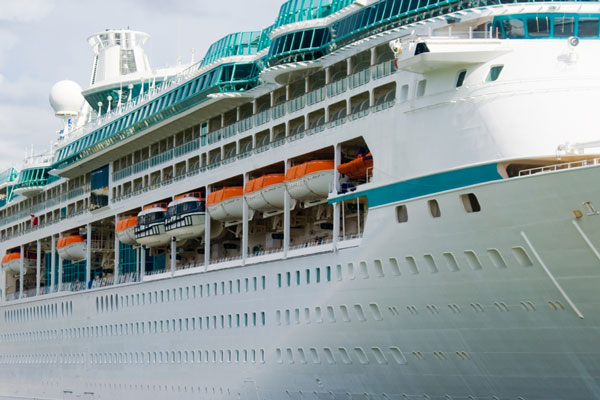 Large Cruise Ship With Passenger Decks And Lifeboats
Links
Bermuda Cruises
- https://www.bermudacruises.us/
For consumers considering or planning a trip to Bermuda, this website provides information about Bermuda, types of cruises, and other options. There are liners which only do cruises to Bermuda and some that go on longer tours that also feature time in Bermuda. Bermudacruises.us has links to major cruise lines and describes the special features of each, plus links to more information about Bermuda and vacationing there.
Carnival Cruise Lines
- http://www.carnival.com/
Carnival Cruise Lines offers packages for Alaska, Europe, Bahamas, the Caribbean, Hawaii, and more. They are a British-American owned cruise line based in Florida.
Celebrity Cruises
- http://www.celebritycruises.com/
Celebrity Cruises commits to elegant cruising. They offer vacations to all continents.
Cruise Industry News
- http://www.cruiseindustrynews.com/
Cruise Industry News is a quarterly magazine, newsletter, annual report, and executive guide. CIN covers all the cruise lines, and shipyards.
Cruise Lines International Association
- http://www.cruising.org/
Cruise Lines International Association is a large association of cruise lines. CLIA promotes a safe and secure cruise environment. They promote the growth of the cruise industry.
Cruise Travel Agents
- https://cruises-travel-agents.regionaldirectory.us/
A travel agent is someone who arranges tours or trips for customers. This cruise travel agent directory lists travel agents who specialize in cruise travel that are located throughout the United States. Each cruise travel agency listing includes a website link and contact information.
Royal Caribbean International
- http://www.royalcaribbean.com/
Royal Caribbean is an American and Norwegian cruise line based in Florida. They offer cruises worldwide to places such as Alaska, Hawaii, the Caribbean, Bermuda, and Australia and New Zealand.
This is the Cruises subcategory of the Travel category. Our editors have reviewed these web pages and placed them on this Cruises page.