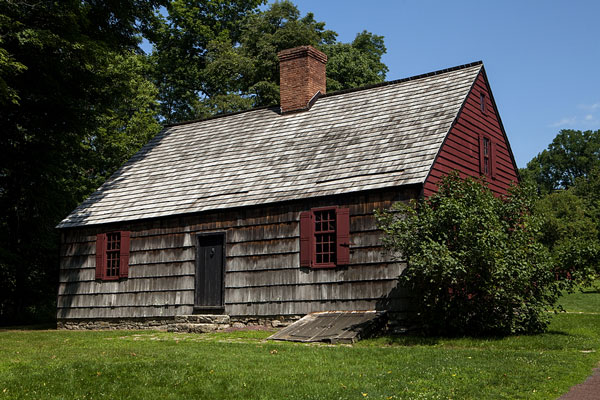 Wick House - Morristown National Historical Park
Links
New Jersey Cities
- https://www.city-maps.us/new-jersey.htm
This alphabetically-arranged list of major New Jersey cities provides convenient access to each city's interactive map, current weather conditions, and demographic information.
New Jersey State Maps
- https://www.new-jersey-map.org/
Learn about New Jersey's geography and history, as well as vacation destinations in the Garden State. View the detailed highway maps, relief maps, and topographical maps of New Jersey.
New Jersey Travel Agencies
- https://travel-agents.regionaldirectory.us/new-jersey.htm
Directory of travel agencies and travel reservation services in the State of New Jersey. Each travel agent entry includes contact information and County name, based on its zip code.
(NJ Travel)
Princeton University
- http://www.princeton.edu/
Princeton University, located in Princeton, N.J., is a highly selective Ivy League University. It was chartered in 1746 as the College of New Jersey by the British. There are approximately 4,700 undergraduates at Princeton and 700 full time faculty. Princeton is an NCAA Division I school.
(NJ Education)
Rutgers University
- http://www.rutgers.edu/
Rutgers is the State University of New Jersey, located in New Brunswick with branches in Newark and Camden. Along with William and Mary, Rutgers is a colonial college that became a public university. The school is known as the birthplace of college football. There are approximately 27,000 undergraduates at the main campus and 7700 graduate students.
(NJ Education)
State of New Jersey
- http://www.state.nj.us/
This official New Jersey state government website has information about New Jersey's departments and state operations. Find New Jersey travel and tourism information, and read about living and working in the Garden State.
Stevens Institute of Technology
- http://www.stevens.edu/
Stevens Institute is located in Hoboken, New Jersey and was founded in 1870. It offers bachelor's, master's, and doctoral degrees in four schools: Engineering and Science; Technology Management; Systems & Enterprises; and Arts & Sciences. There are approximately 1800 students from 28 countries and 42 states. Information about applying and visiting the school is available on the website.
(NJ Education)
This is the New Jersey subcategory of the US States category. Our editors have reviewed these web pages and placed them on this New Jersey page.