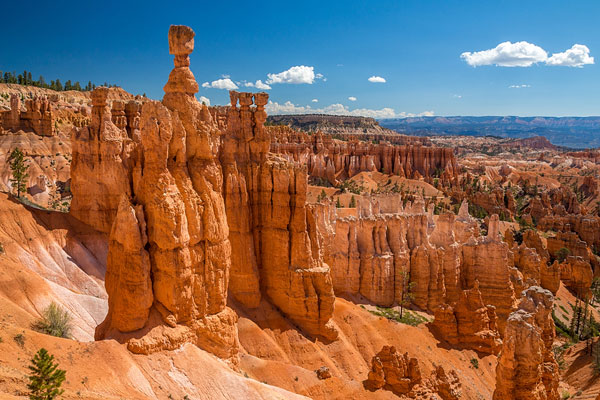 Navajo Loop Trail - Bryce Canyon National Park
Links
The University of Utah
- http://www.utah.edu/
The University of Utah, located in Salt Lake City, has a total enrollment of almost 29,000 students and 2700 faculty. Economics and Political Science are the two most prevalent undergraduate majors. The University offers professional graduate degrees in many areas including: Architecture, Music, Business, Law, Pharmacy, Social Work, Audiology, Public Health, and more. Students can apply online.
(UT Education)
Utah Cities
- https://www.city-maps.us/utah.htm
This alphabetically-arranged list of major Utah cities provides convenient access to each city's interactive map, current weather conditions, and demographic information.
Utah State Maps
- https://www.utah-map.org/
Features information about the geography, history, and tourist attractions in the State of Utah. View the detailed highway maps, relief maps, and topographic maps of Utah.
Utah Travel Agencies
- https://travel-agents.regionaldirectory.us/utah.htm
Directory of travel agencies and travel reservation services in the State of Utah. Each travel agent entry includes contact information and County name, based on its zip code.
(UT Travel)
Utah.gov
- http://www.utah.gov/
Utah's state capital is Salt Lake City. Learn about the Utah state government's operations and services. Browse the Utah resident and visitor information, and read about business, employment, and education in the Beehive State.
This is the Utah subcategory of the US States category. Our editors have reviewed these web pages and placed them on this Utah page.